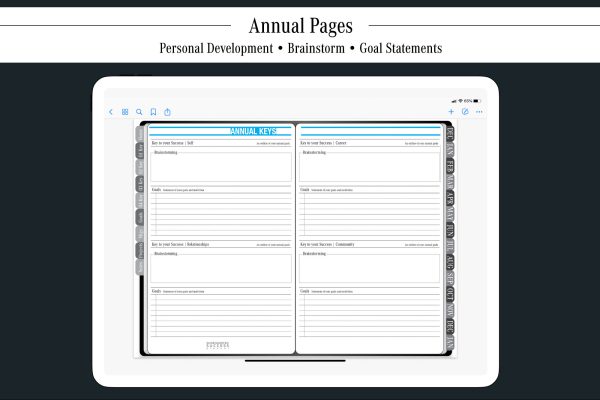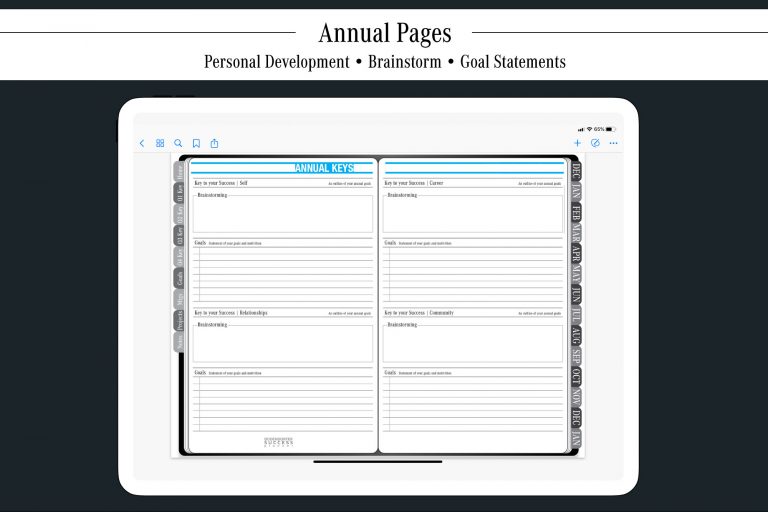 2020 Annual Goal Planner
$9.99
PDF Download for PDF Annotation apps like GoodNotes, Noteshelf and Notiblity.
Description
How to Goal-Plan when Digital Planning for Success
Much like how you start every year with new goals and aspirations, we start the planner with developing those dreams into what we call your "Annual Keys." These are meant to be big ideas, top of the funnel kind of stuff. These Keys will be your signature on the year – where you will hang your hat.
I am someone who believes that success goes beyond a plan for one area in your life. Success will come easily to those who have found balance in their life. For this reason, I established Four Key Development areas: Self, Relationship, Career, and Community.
As you work through each quarter, it's important to assess your balance. At times, you may find yourself putting more effort into 1 or 2 key development areas. That is just fine, as long as it aligns with your annual keys.