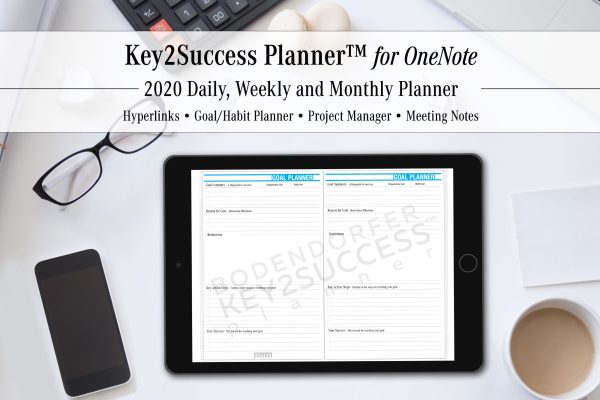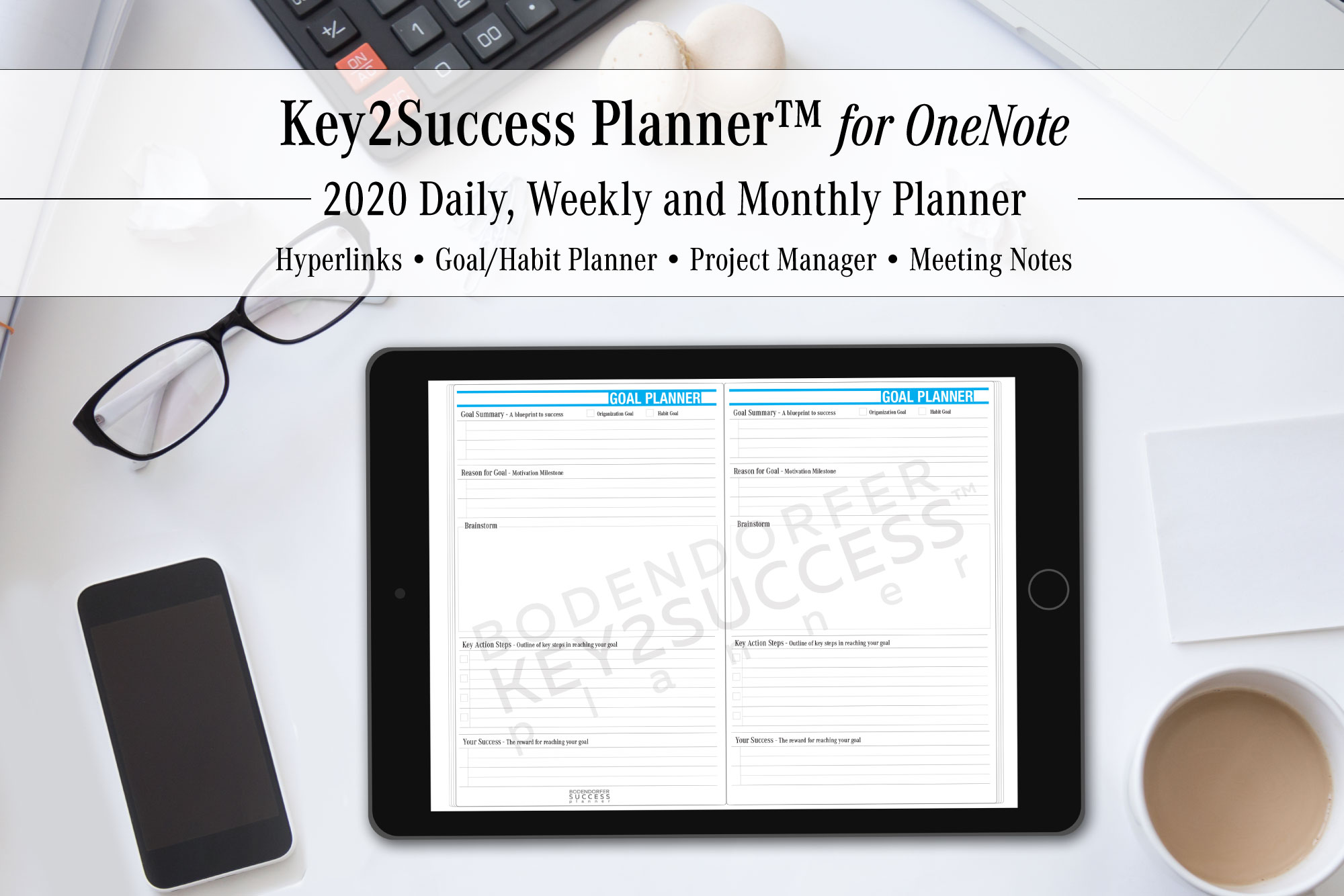 2020 OneNote Digital Planner
$19.99
Purchase your digital copy of the 2020 Key2Success Planner for Onenote before 10/31/19 and get the 2019 calendar included for FREE.
Description
KEY2SUCCESS Digital Planner, Available for OneNote
The planner is designed for easy use, with the monthly views outlined at the beginning and the daily view on subsequent pages.
This premier version of the KEY2SUCCESS™ Planner is fully dated with monthly and weekly planners, with bonus pages for notes and additional lists.
This exclusive KEY2SUCCESS™ Planner has been designed as a OneNote calendar that can be used on any device on which the OneNote app is installed. This digital planner is not a physical notebook, rather a downloadable file that will ONLY work in OneNote. OneNote is available for Free Download on Apple and Android devices. A free version is available from Microsoft for desktop users. A subscription to Microsoft Office unlocks a pro version.
Purchase a download for this OneNote notebook (note: it is a large file!), then within 24 hours of purchase, you will receive a download link via email, including an instructional video for installation.