Key2Success Planning System Launches New Digital Academic Planner
The Key2Success Planning System has launched a new and improved Digital Academic Planner for the 2022-2023 school year. The popular planning system has helped thousands of users worldwide and continues to evolve every year based on user feedback and industry trends.
"Our academic digital planner is a standalone product that is perfect for students," said creator Branden Bodendorfer. "It's designed to help students organize their schedule, notes, assignments, and exams."
What's Improved in 2022-2023?
• Added Support for Laptop Users
• Added Support for Samsung Users
• Newly Designed Bucket List
• Added Meetings Page
• Added Project Page
• Refreshed Design Layout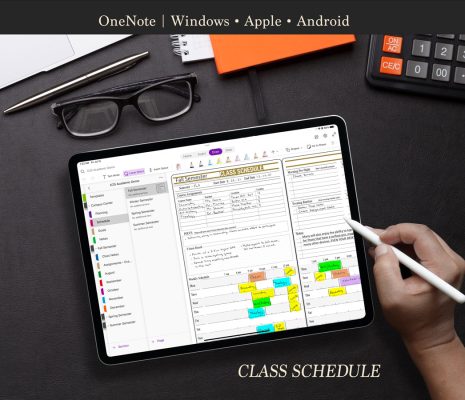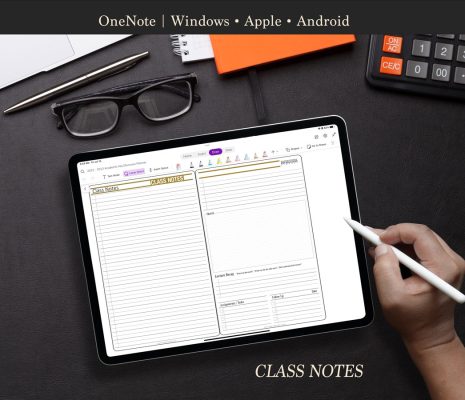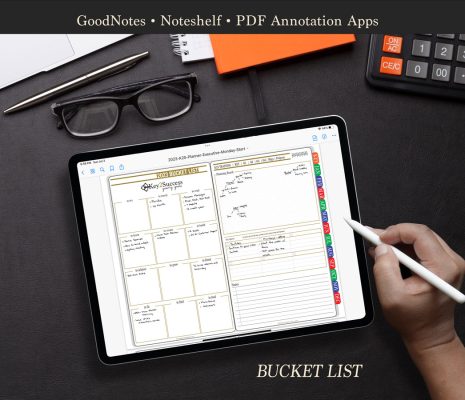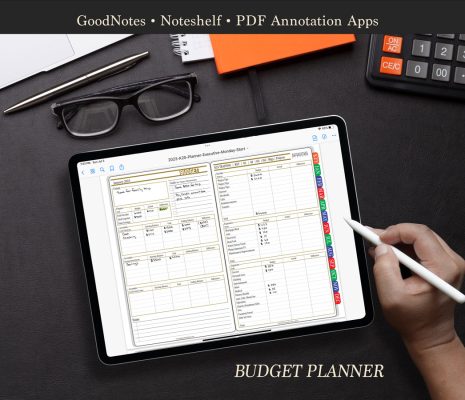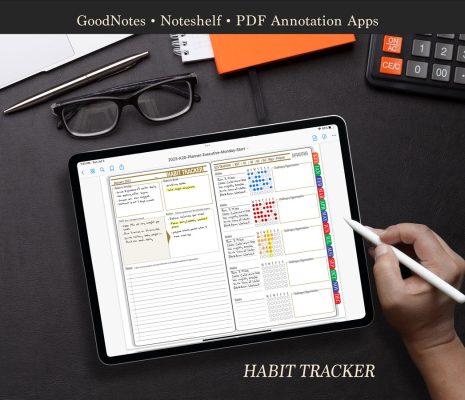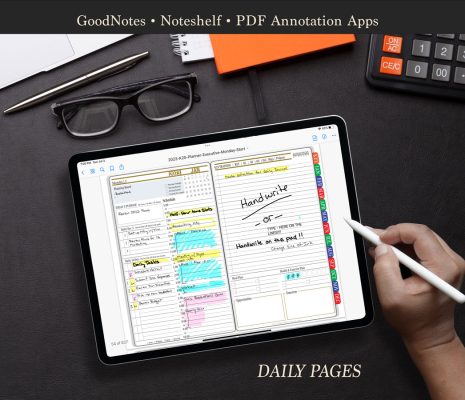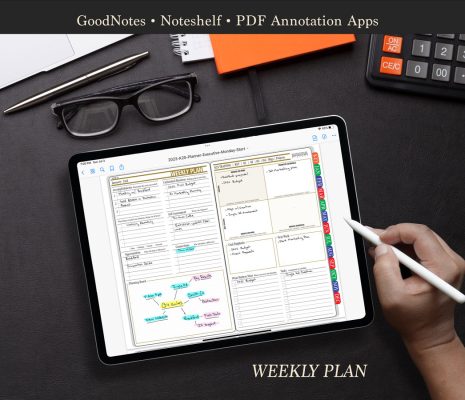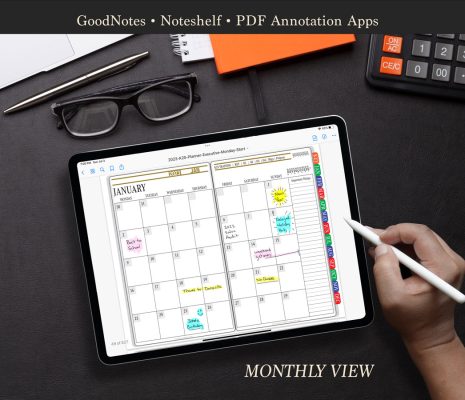 2022-2023 Digital Academic Planner Shop
Designed for Windows, Android, Apple and e-Paper Users. Not sure which planner is right for you? Click Here
Digital Planner for OneNote, GoodNotes, Samsung Notes and Any PDF Annotation App
This digital planner is not a physical notebook, rather a downloadable file that will work in OneNote, GoodNotes, NoteShelf, Samsung Notes, and other PDF annotation apps.
"Benefits of a digital planner include having all of your notes in one easy-to-access location on the cloud, meaning you can take notes anywhere from any device that syncs," added Bodendorfer.
A professional planning system that focuses on personal goal achievement, the Key2Success digital planner provides the daily, weekly and monthly management that is required for those who are thriving in their professional life. The focus of the planner goes beyond just career development with establishing 4 key development area, self, community, relationship and career.
"This digital planner will be the one that will move you forward each week," said Bodendorfer.
Available in OneNote, Samsung Notes, GoodNotes, Notability, Noteshelf, Xodo and PDF Annotation Apps, the Key2Success Planner is available as a digital planner for several leading annotation apps.
With a universal application, it has allowed for many people to connect with the digital planner on Windows, Apple and Android devices. Find success through digital planning on the Apple iPad, Microsoft Surface Pro, Samsung Tab, reMarkable and many more.
What Devices and Applications work with the digital planner?
James H.
Verified Purchase
Having both the Microsoft Surface Duo and the Samsung Fold 3, the OneNote Digital planner Branden's team has produced is simply wonderful. My information is available via the web (OneNote) and on both phones. The layout works great, and the Personal Pro option offers many 'work pages' I find useful (e.g., Budgets and Habit Tracker). The templates for Planning, Projects, and Meetings offer structure allowing you to focus on the actual work to be done.
Scott Nelson
Verified Purchase
I love this planner so far. Love having the feeling of writing notes as well as writing out my thoughts and actions for the day. Reminds of the days I used a Franklin Planner. Believe this planner also enhances my workflow as I can now go totally paperless and write my meeting notes right on the meeting pages rather than on paper and retype them later. Combined in daily review and with Omnifocus as my task manager my workflow I believe has been greatly enhanced by this planner.
Thomas C.
Verified Purchase
Excellent product and since i purchased the version for OneNote and OneDrive it works seamlessly across all devices. I have windows laptop at work, an Iphone for work and personal, abd an ipad, for work and personal. I can access the same planner from any of these and it syncs between all three. Customer service was great as i messed up the first install and they helped me download it again and helped get it to work. I can imbed pictures right into the notes I am taking. If you have ever used a planner like Franklin you will really love a digital version.
First digital planner I have ever used. Absolutely love it. I really like that it syncs all my devices. Great for work. I put notes and things I need for travel. Just a great planner
Dr. Kristen S.
Verified Purchase
Branden and his team have created an excellent product in their OneNote Business Digital Planner. The planner is intuitive, user friendly, and combines the best of both worlds for both hand-written and digital planners. Using his planner daily has already increased my own productivity and goal progress accountability. We will be purchasing this product for each new psychologist we hire. I highly recommend trying his OneNote Business Digital Planner whether you are starting or scaling your business.
Terri A.
Verified Purchase
Chose the Key2Success Trial for Onenote and after 20 mins reviewing, I was pleasantly surprised by how easy it is to implement key areas of life, work, school, and career as a planning tool.
The trial provided a great look at the product before purchase. I played with the trial for a day and not only purchased the business planner, but also bought the 2021 business planner as well. Branden provides the best. Customer service around a very important reason for my continued business with with his products.
Griff Rausch
Verified Purchase
I came from a Franklin Covey planner. This is everything I have been looking for to replace it with a digital version. I have tried numerous other ways to replicate the process and I can't recommend it enough.
This has been a game changer to digital for me. I am now 100% digital in management in the management of my day. I even have my girls using their own for school. They love it. Especially when we can share files and I can see what they have planned for the week or what they are working on.
Dr. Kristen S.
Verified Purchase
As is common with great companies but uncommon to most companies today, Branden is committed to continuously improving and growing his products through knowledge growth and customer feedback. Branden and his team are very responsive and seem to take a personal, individualized approach to customer service.
OneNote
The Key2Success Academic Planner is a notebook that imports into your OneNote application. OneNote is a universal app that works across Windows, Android and Apple. 
Common Devices
• Apple iPad, MacBook, iPhone
• Windows Surface Line
• Samsung Note, Tab and Galaxy Devices
• Onyx Boox e-Paper Tablets
• Windows Laptops and 2-1 Computers
GoodNotes
The Key2Success Academic Planner is a notebook that imports into your GoodNotes application. GoodNotes is an application available in the Apple App Store that works across your Apple Devices.
Common Devices
• Apple iPad, MacBook, iPhone


Samsung Notes
The Key2Success Academic Planner is a notebook that imports into your Samsung Notes application. Samsung Notes is an application that is available on your Note, Tab or mobile device that works across your Samsung Devices.
Common Devices
• Samsung Note, Tab and Galaxy Devices


Any PDF Annotation App
The Key2Success Academic Planner is a notebook that imports into any PDF Annotation App.  Various apps work across Windows, Android and Apple devices. Note each app has its own ability to sync.
Common App &Devices
Noteshelf | Apple iPad, MacBook, iPhone
Notability | Apple iPad, MacBook, iPhone
reMarkable | Native App