Thank you for your interest in our planners! If you are having difficulty with downloading or installing your planner, or simply have a few questions about the planners, we've compiled a handy list of references and suggestions here.  We encourage you to review this page to troubleshoot any issues. If you are still experiencing problems, please don't hesitate to contact us! (NOTE: Haven't received an email with your download yet? Check your SPAM folder!)
We do have a chat feature on our website, but are not always available. If you leave your email address in the chat, we'll respond within 1-3 business days. Or, feel free to email us at [email protected]. Thank you!
What planners do you offer?:
We offer several different versions of our popular Key2Success Planner, available in OneNote, GoodNotes, ReMarkable, and other PDF annotation apps. We also have a recipe planner, Bible planner, and are continually developing new products on our product page.
GENERAL QUESTIONS
Which planner should I go with – PDF or OneNote?:
Start here for some guidance. It really depends which application you are more comfortable with.
How do I install my planner?
Please review the Installation Guide for OneNote HERE.
Goodnotes HERE.
NoteShelf HERE.
ReMarkable HERE.
Where can I find Branden's YouTube tutorials?
Click HERE.
What is the difference between your planners?:
The difference between our Key2Success Planners is outlined in the product description table on each product page and in the table below:
2022 Key2Success Planner

Personal

Personal Pro

Business

Business Executive

Vision Board

X

X

X

X

Daily Pages

X

X

X

X

Weekly Review

X

X

X

X

Quarterly Review

X

X

X

X

Goal Planning

X

X

X

X

Notes/Journal Pages

X

X

X

X

Ideal Week

X

X

X

X

Hyperlinks

X

X

X

X

Meeting Pages

X

X

X

Project Pages

X

X

X

Budget Planner

X

X

X

Habit Tracker

X

X

X

Expense Tracker

X

X

3 to 5 Year Professional Builder

X

X

Communication Planner

X

CRM Toolkit

X

Installation Support

X

X

X

30 Minute Jump Start Session
with Branden Bodendorfer

X
How do you price your systems?:
We offer an intro price for those just looking for daytime planner and journal that starts at less than $20. We've designed our system to not only to work for you at home but to integrate your work life. Our methods are tried, tested, and continually being perfected. Therefore, additional features have been made available for the business and executive versions of our planner… to see the comparisons of these planners, visit one of our shop pages.
Why invest in the Business/Executive Versions?:
These versions provide professional development tools that most organizations pay hundreds of dollars a year for, such as the CRM toolkit and one-page business plan. In addition to those features, we offer a full scale communication planner for those businesses looking to grow their online digital marketing strategy. To ensure that you get the return on your investment, our executive series includes a 30-minute one-on-one session with creator Branden Bodendorfer.
Is the Key2Success Notebook the same in OneNote and PDF?:
Both the OneNote and the PDF version of the Key2Success Planner is the same content. The only difference is one is designed for PDF apps and one is designed for OneNote. The subject matter and pages within are the same. There are hyperlinks in the PDF versions. OneNote navigation is through the app.
How do I get started with digital planning?:
Wondering where to start? Click here for our instructional video.
Can I type in my digital planner or do I need a stylus or Apple pencil?:
Yes, you can type in your digital planner. Branden explains how this works at this link.
Does the digital planner integrate with Google Calendar?:
We explain how to integrate your calendar here at this link.
Will the Planner work in Noteability app?:
Yes, the PDF version will.
Will you be adding more training?:
Yes! Please subscribe.
Do you offer refunds?:
Please find our refund policy here.
I need more help with OneNote –  where can I find resources?:
Click HERE for the Microsoft OneNote tech support page.
Is there a Portrait & Landscape version available?
Yes, our PDF versions include the planner in BOTH portrait and landscape versions. When you purchase a PDF planner, you will receive both versions automatically with your purchase. We recommend to try both versions and then choose which one you want to use for the year. You'll get to keep both files, but they are separate files. This means that once you decide to use one version, you will have to stick to that version for the year for best efficiency.
GoodNotes QUESTIONS
How do I install the planner on GoodNotes?:
Visit this link for more information on installing your digital planner in GoodNotes.
My GoodNotes hyperlinks aren't working – what can I do?:
Visit this link to learn how to activate your hyperlinks.
Additional Things to Consider:
1. Please note that Links work in "Reading" mode. You can click on the icon with a stroke crossing the pen located at the centre top of the menu to activate reading mode.
2. Force quit the application, and soft restart your device.
3. Scroll to another page, such as the month at a view page, and click on the dated links.
4. Give it a few hours, some users experience issues with the hyperlinks not working, when goodnotes is syncing.
Can I add pages to my GoodNotes planner?:
Yes.
Can I search my handwriting in GoodNotes?:
Yes.
OneNote QUESTIONS
How do I install the planner on OneNote?:
Visit this link for more information on installing your digital planner in OneNote. Make sure you are using an approved browser.
Can I share my OneNote Digital Planner with someone else?:
Yes, you can! Here's how to do it (click link).
Can I add pages to my OneNote planner?:
Yes.
How do I get the text in OneNote to align on windows computers?:
– Hold the ALT down when moving the text box, this will allow you to freely move the box to your position.
– Make sure you have the font size at 11 points
– Use system font Calibri.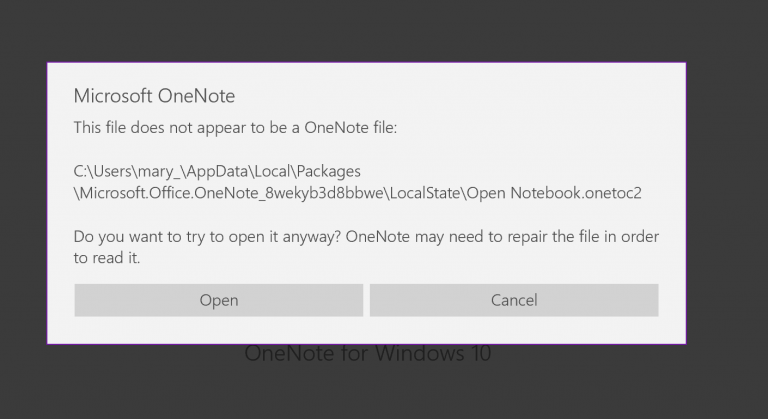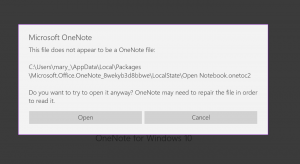 Getting an error message that this file does not appear to be a OneNote file.
Getting this error is a clear indication that you are trying to open the notebook with OneNote for Windows 10. To correct this error you need to open the notebook with the desktop OneNote application or use method 2. In either case the folder/notebook can't not be enclosed in a zip file.
I'm getting an error: "Sorry we can't open this section due to a problem with its content":
Try deleting the notebook and re-installing. Sometimes a fresh re-import will fix the issue.
My question wasn't answered – what can I do?
We do have a chat feature on our website, but are not always available. If you are still experiencing problems, please don't hesitate to contact us!