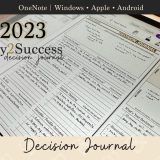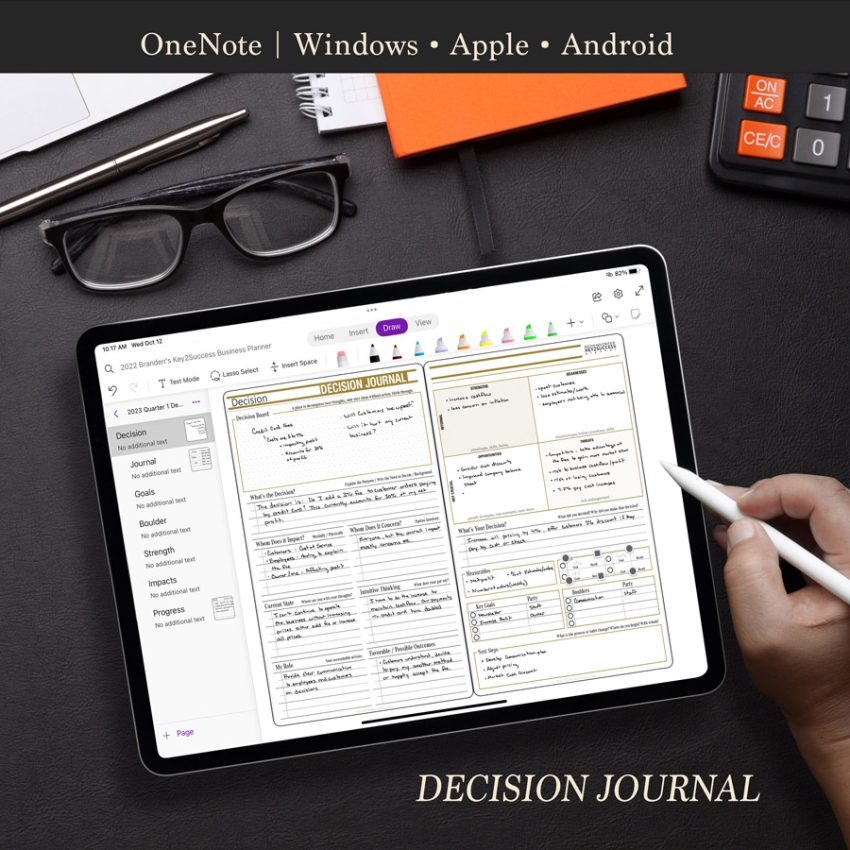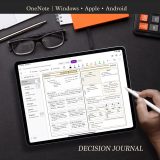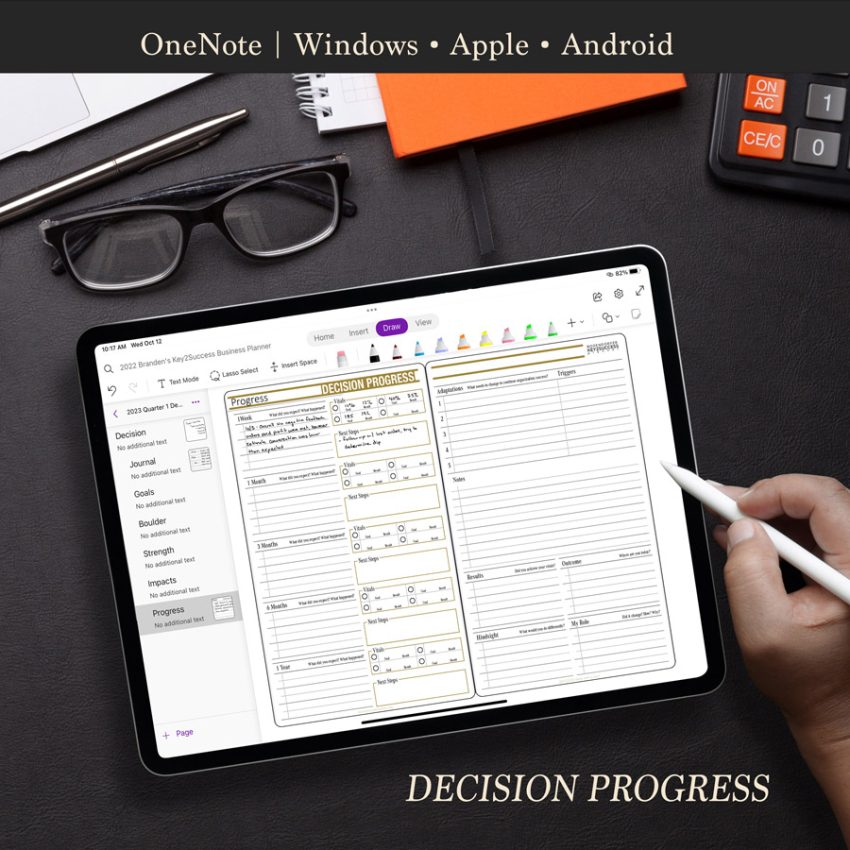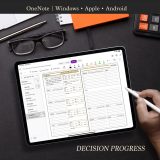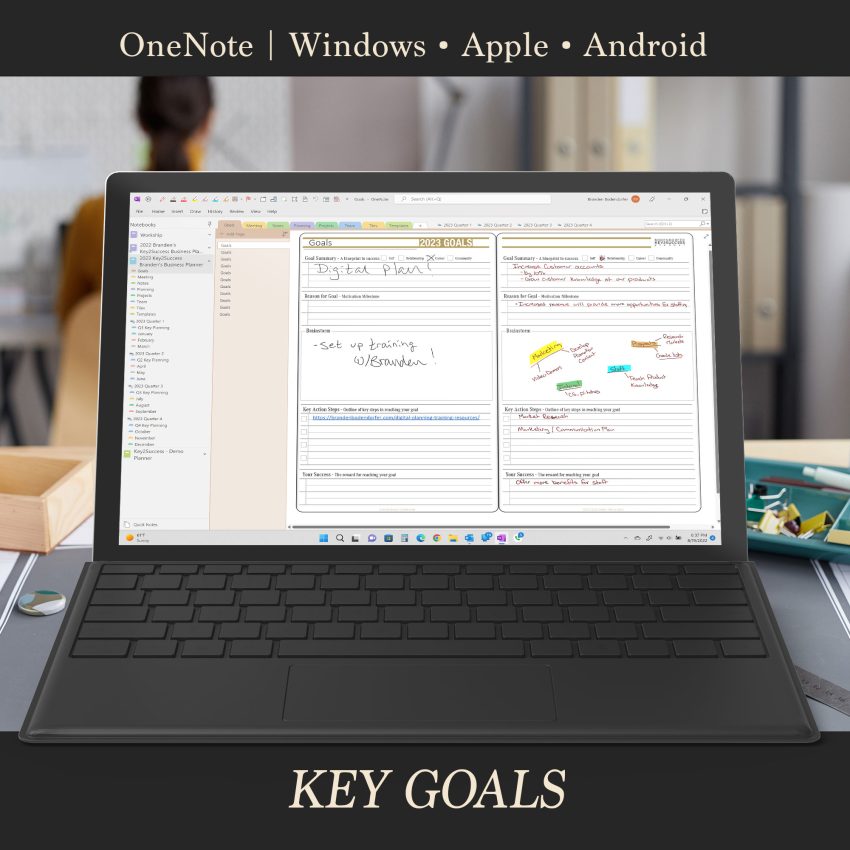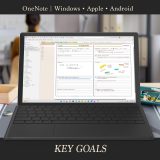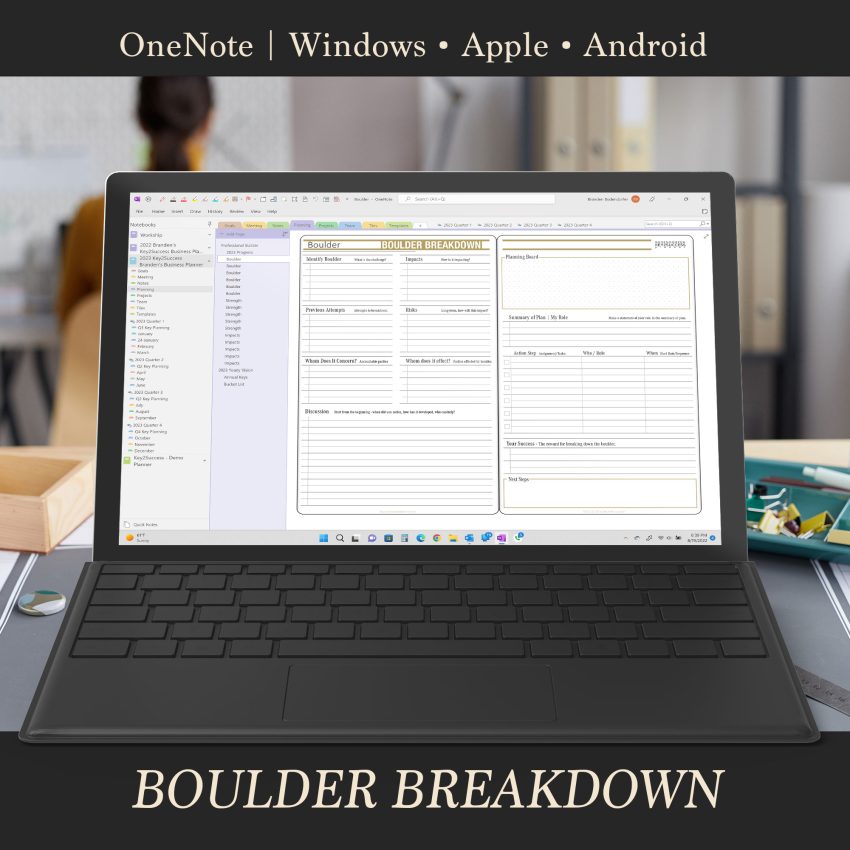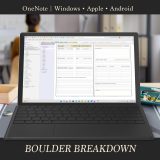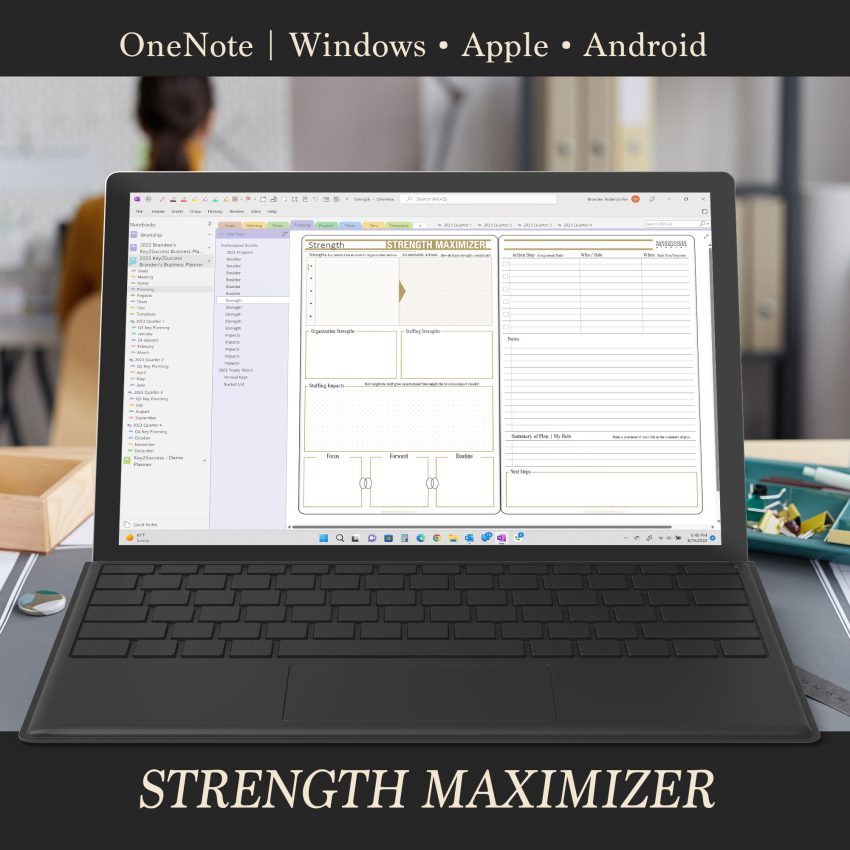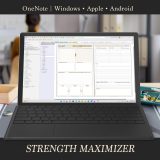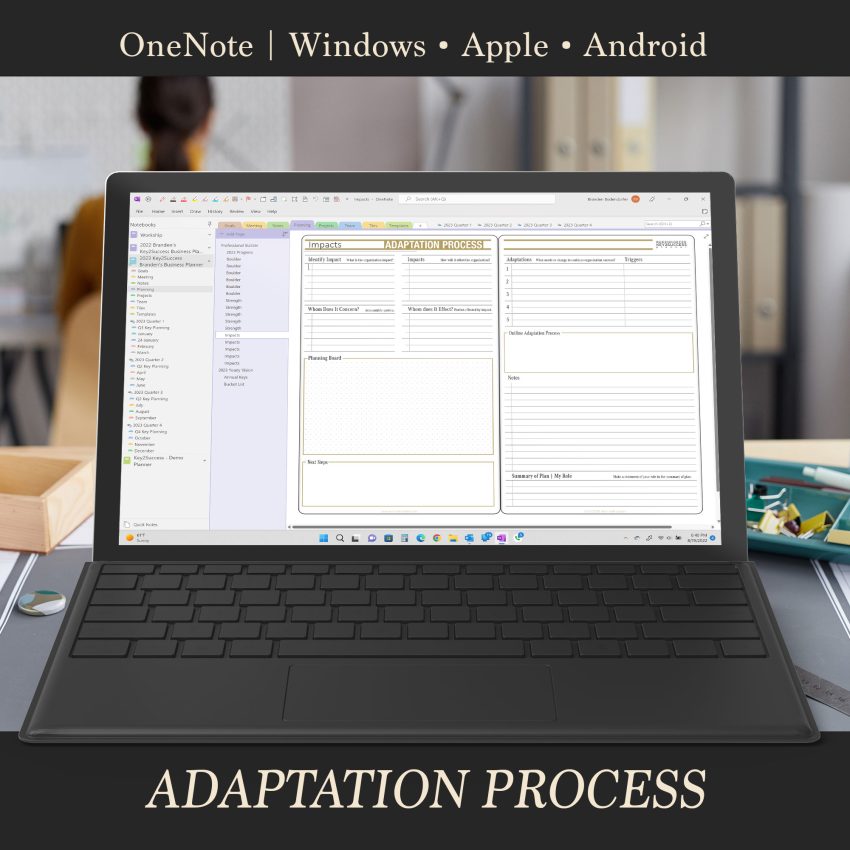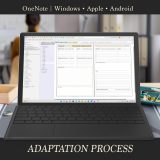 2023 OneNote Decision Journal
Available for Instant Download
Includes:
Description
KEY2SUCCESS Releases 2023 Key2Success Decision Journal for OneNote
The Key2Success Digital Planner has launched a new Decision Journal to complement its extensive line of professional planning tools. Decisions are a part of everyday life. It's important to learn from past decision to help make the best decisions in the future. A digital decision journal helps evaluate past decisions and thoroughly examine current decisions.
We start with a Decision Board, which is a place to decompress your thoughts and ideas without taking any action. Next, outline the decision, determine its potential impact, identify those who will be impacted, and what the idea outcome might look like.
There are spaces to unpack various aspects of the decision making process, such as measurables, outcomes, obstacles, and next steps.