KEY2SUCCESS Releases 2022 Key2Success Digital Planner System
The Key2Success Digital Planner System is designed for those that want a notebook, a planner, a goal setter on their person wherever they go, and the 2022 version contains several new and improved features. The Key2Success Digital Planner designed with all devices, such as Windows Desktops, Laptops, Tablets, and Apple products like the iPad, and computers. And for those mobile users, download companion apps from the app store and connect your planner in the palm of your hand.
The 2022 KeySuccess Planner comes in 4 Versions:
Key2Success Personal 

Key2Success Personal Pro

Key2Success Business

Key2Success Business Executive
2022 Key2Success Planner

Personal

Personal Pro

Business

Business Executive

Vision Board

X

X

X

X

Daily Pages

X

X

X

X

Weekly Review

X

X

X

X

Quarterly Review

X

X

X

X

Goal Planning

X

X

X

X

Notes/Journal Pages

X

X

X

X

Ideal Week

X

X

X

X

Hyperlinks*

X

X

X

X

Meeting Pages

 

X

X

X

Project Pages

 

X

X

X

Budget Planner

 

X

X

X

Habit Tracker

 

X

X

X

Expense Tracker

 

 

X

X

3 to 5 Year Professional Builder

 

 

X

X

Communication Planner

 

 

 

X

CRM Toolkit

 

 

 

X

Installation Support

 

X

X

X

30 Minute Jump Start Session
with Branden Bodendorfer

 

 

 

X

MSRP

$34.99

$49.99

$89.99

$149.99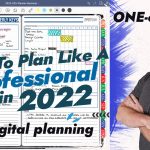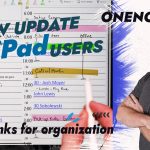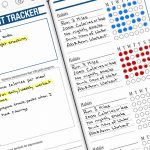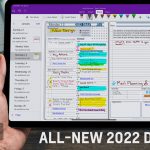 ALL-NEW 2022 Key2Success Digital Planner System
In 2022 the Key2Success Planning system expands long term planning goals, to help increase personal productivity.
"When developing the Key2Success Planning System, the goal was to have an all-in-one planner that took your long term vision for success and delivered daily key action steps that would enable you to reach those big ideas," explained Branden Bodendorfer, creator.
Key2Success Professional Builder
In 2022, the Key2Success Planner will introduce the Key2Success Professional Builder. The professional builder will aid in targeting 3 to 5-year planning goals.
"Through the professional builder you will stretch your long term goals, identify the hurdles you face, plot your objective timelines, all while making a professional statement," said Bodendorfer. "The builder will guide you in framing the year ahead of you and determining what KeyActions you need to take. Utilizing the professional builder with the KeyQuarterly Review pages, you will be able to structure a timeline that drives results."
The Professional Builder will be a part of a Business and Business Executive edition.
Digital Planner Hyperlinks
Also in 2022 Key2Success is reintroducing hyperlinks across all PDF planners, which will enable users to navigate through the planner faster and easier. Hyperlinks will focus on giving users quick access to goals, quarterly keys, vision statement, and other pages. (A note about hyperlinks in OneNote here.)
Key2Success Budget Planner
A custom Budget Planner, available in the personal pro and both business editions, is also new to the 2022 version, helping users stay on track with financial goals.
"Adding a budget planner just makes sense," said Bodendorfer. "The budget planner will aid users in determining their financial goals and setting up a monthly budget. The budget planner will contain key income and expense categories."
Key2Success Expense Tracker
An Expense Tracker is also new, including a mileage log and with special areas to include copies of receipts and label expenses that are eligible for reimbursement, sort customer billable expenses, and categorize costs. 
Habit Tracker and Communications Planner
Also new to the 2022 version is a Habit Tracker and Communication Planner.
"Since we first made the planner available  for purchase, many users have asked us about a habit tracker. We have gone to great lengths coaching our community to help develop routines that encourage successful habits," said Bodendorfer. "Through our development we have identified throughout the planner the importance of having goals, statements, progress reports and self-reflection."
Communication is also an emphasis of the 2022 digital planner.
"Many business professionals we work have recently stressed the importance of developing strong communication in their role and organization. We will be introducing a Communications Planner as part of our business suite planner system," said Bodendorfer.
This communication planner will be available as part of the business suite planner, and is designed to benefit project managers, marketing professionals, business owners, sole-proprietors, leadership team members and anyone that needs to communicate with clients, co-workers or the community. It will focus on developing the key communication statement, refining your targeting, understanding your distribution model, accessing your content needs and evaluating your objections. 
No matter where someone is in their digital planning journey, Key2Success can help.
"There is never a one-size shoe that fits all. As we grow the community we recognize there are users who have experience in using digital planners and simply want access to our daily planning system," said Bodendorfer. "On the other hand, we know that there are people who are first adopting a digital planner or are looking for additional support with setting up their devices and maximizing their digital planning journey."
As a result, Bodendorfer introduced a personal and business planner that will include the Key2Success planning system at a budget cost for those individuals who want to self-teach themselves.
"With that said we are now expanding our product line to include our personal plus edition and business suite edition. Each of these planners will include a 15-minute session to assist with installation and set-up," said Bodendorfer. "We believe through these new products our community will be able to find the right fit for you."[/vc_column_text][/vc_column][/vc_row][vc_row][vc_column][vc_column_text]
2022 OneNote Digital Planner
Pre-Launch Sale
2022 Digital Planner
for GoodNotes, Notability, Noteshelf & Zodo
Pre-Launch Sale
2021 Key2Success Digital Planners
Key2Success Releases 2021 Digital Planner for OneNote
Our Key2Success 2021 Digital Planner debuts soon!
With inspiration from the Franklin Covey Planning System, Full Focus and Passion Planner, we have revamped digital planning. If you're looking for an iPad digital planner or Surface Pro digital planner, we're excited to unveil what's new in 2021!
The Key2Success 2021 digital planner builds on our 2020 model, and includes several new and expanded features to help you achieve your annual goal planning and digital planning goals.
New features include:
– Your Ideal Week: designed to help you track and develop habits that are integrated into a plan. This tool will help you prioritize your daily plans on a global level.
– Quarterly Reviews: a two-page spread that changes the way you approach each quarter. It breaks each goal down into 12-week segments, further broken down into three stages.
– 2021 Team Week: designed with feedback from our Key2Success Community in mind, this serves as a central location to schedule multiple people and keep track of what family or coworkers are working on each day. Perfect for parents, spouses, and managers.
– Typing ability!: You can now type in OneNote and your text will snap to the grid. If you prefer writing with your pen, that's cool, too! Want to combine text and handwriting? You can do that in the 2021 digital planner!
Learn more about our Key2Success 2021 digital planning system in this video. Whether you need an iPad digital planner or Surface Pro digital planner, Key2Success digital planner is your go-to for achieving your goals.
2021 Digital Planner Sale
GET THE BUNDLE AND SAVE! 18 MONTHS – July 2020 – DECEMBER 2021
NEW IN THE 2021 KEY2SUCCESS PLANNER
Key2Success™ Daily Pages
Key2Success™ daily planner pages are designed to keep you focused on the action steps that will drive your success.
Unlocking the Key2Success™ starts each day with determining where you will dedicate most of your attention. This is commonly a project, developing a habit, building a relationship, or self-improvement.
The next key is indicating the 3 most important assignments that will drive home your goals – we call these the Key3™.
The Key2Success™ daily page provides you with a task list, a timeline of your day, note section, important calls, and opportunities. We will uncover how to make the most out of this page through our membership channel. So make sure to subscribe to our newsletter and Youtube page.
https://www.youtube.com/channel/UCDVwlzwyb5Ju4vv9yQ720tQ
Key2Success™ IDEAL WEEK
Your Ideal Week starts by determining what is going to matter most this week. What is going to take up most of your attention? Then follows the Vision Board, which is a freestyle brainstorming space to write down what you want your week to look like. Think of it as a means of enabling a habit in your life. Write down what you want brought to the surface this week.
Next, Time Investment is a way to indicate and map how much of your time is being invested into various aspects of your life. It allows you to analyze your time and recognize those things that matter most to you. It's in essence a tool to help you with time management.
The next page contains more specific tools to help you succeed with weekly digital planning, and beyond. These are things that are going to help you mentally prepare and will become a daily habit and pattern.
Key2Success™ Vision Board
The Vision Board has a space where you can just doodle and free write as you start your yearly planning. As a creative person using a digital planner, this is an important feature for me. I prefer to write my ideas, but you can type on the digital planner vision board, too. If you choose to doodle or write, it's easy to select and move portions with many different devices.
As I start getting closer to mid-year, I will randomly go to my 2021 Vision Board to start planning for next year. For me, it helps to just doodle my ideas and get my thoughts and ideas down on "paper." This space can be used however best suits your yearly digital planning, which is why it's fairly simple. You should be able to customize it to your vision.
Key2Success™ Quarterly Review
Each quarter, use the quarterly review pages in your digital personal planner to make sure you are on track with your digital planning goals. The Annual Keys page in the Key2Success Digital Planner is designed to help kickstart your digital planning year, while the Quarterly Keys pages are there to help you measure your progress in key areas throughout the year, sketch your success, and develop a timeline to help maintain your focus on your goals.
The Quarterly Keys include some new features in the digital planner.
The first page contains the following tools:
Success Stretch

 – a free space to help brainstorm

Quarterly Motivation 

– echos the Annual Motivation and hones it

Focus-Forward-Routine

 – containers designed to help understand barriers and develop a plan to move forward and align your direction

Influencers

 – the people that are going to help you make a difference, helps motivate

Connections

 – key contributors to your plan, helps dig in and get the work done

Absolutes

 – the things you have to do this the pass or fail grade

Next Level

– extra credit that will get you A+ work