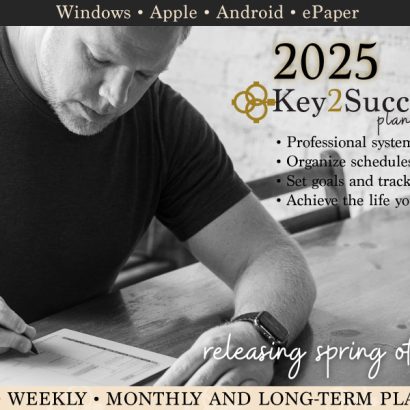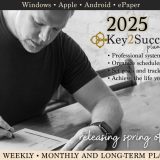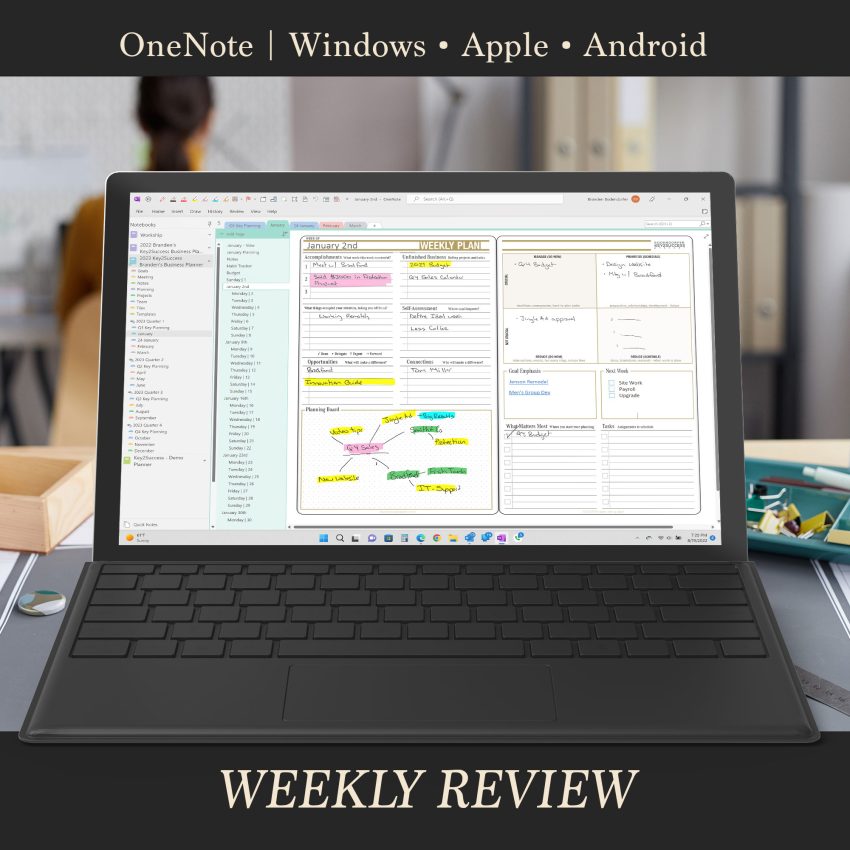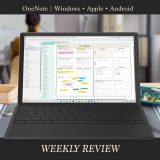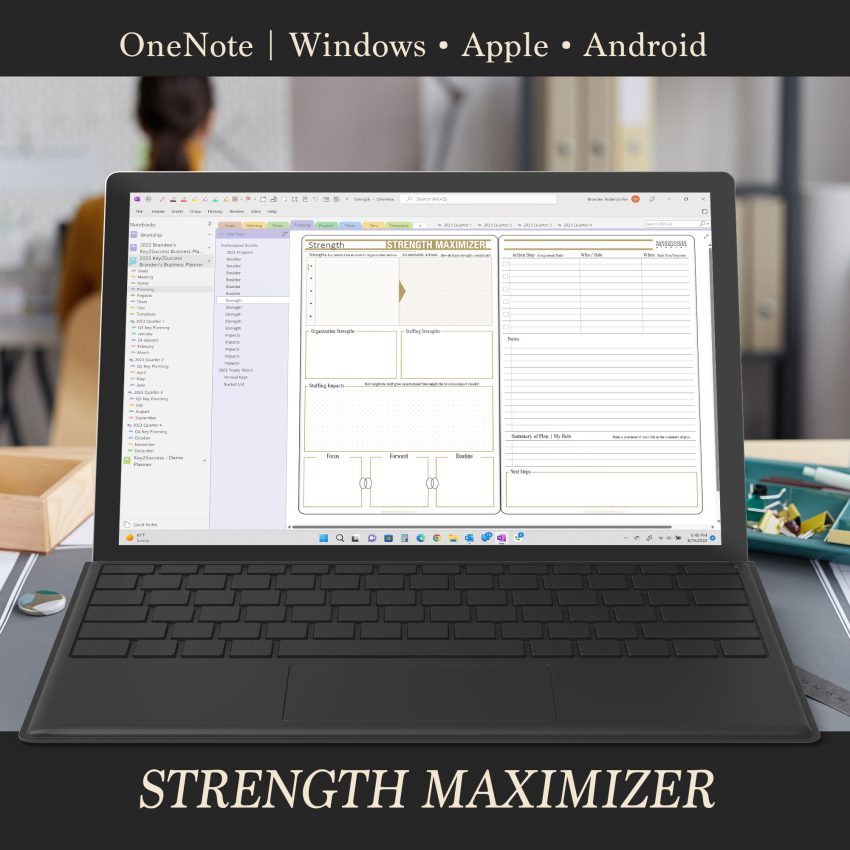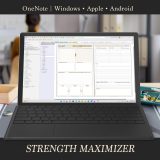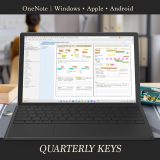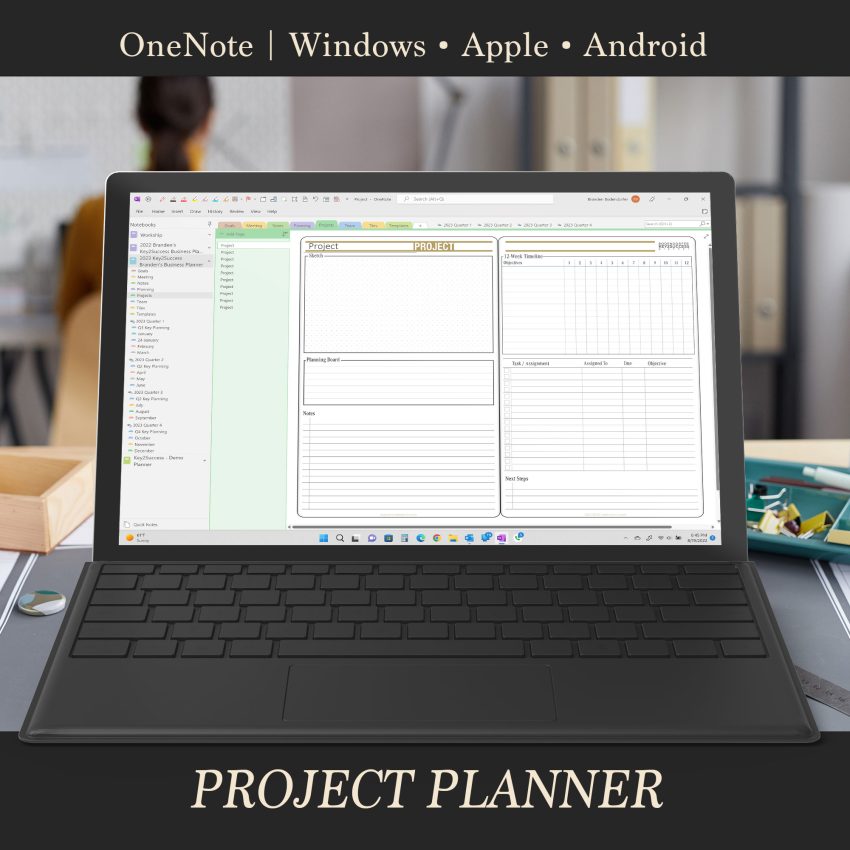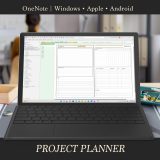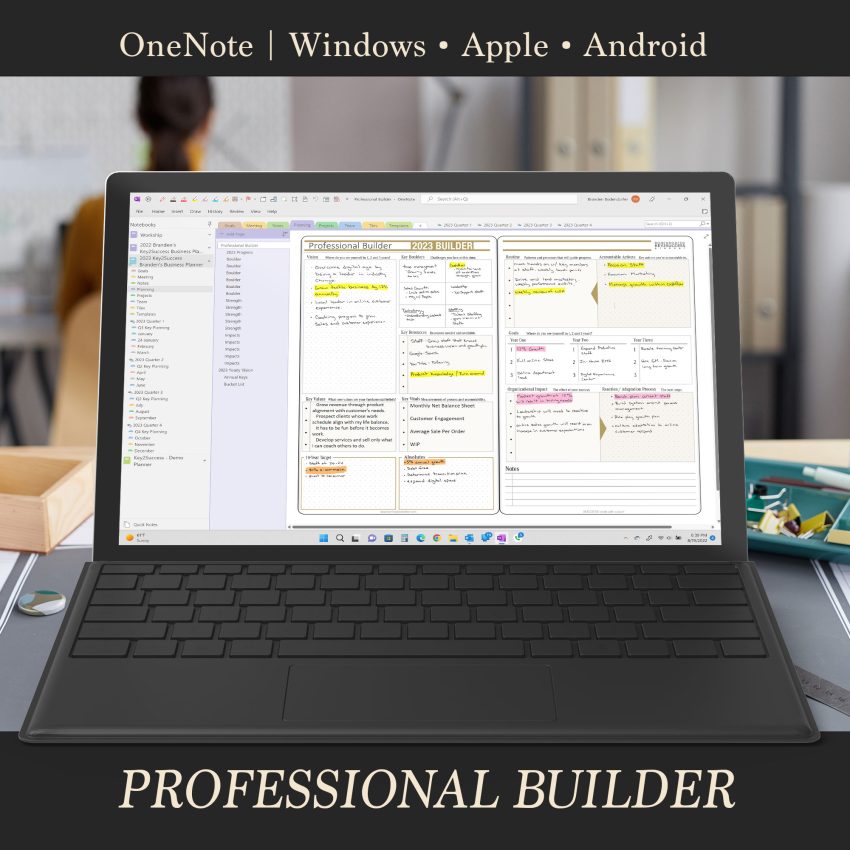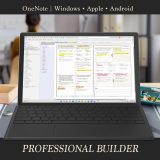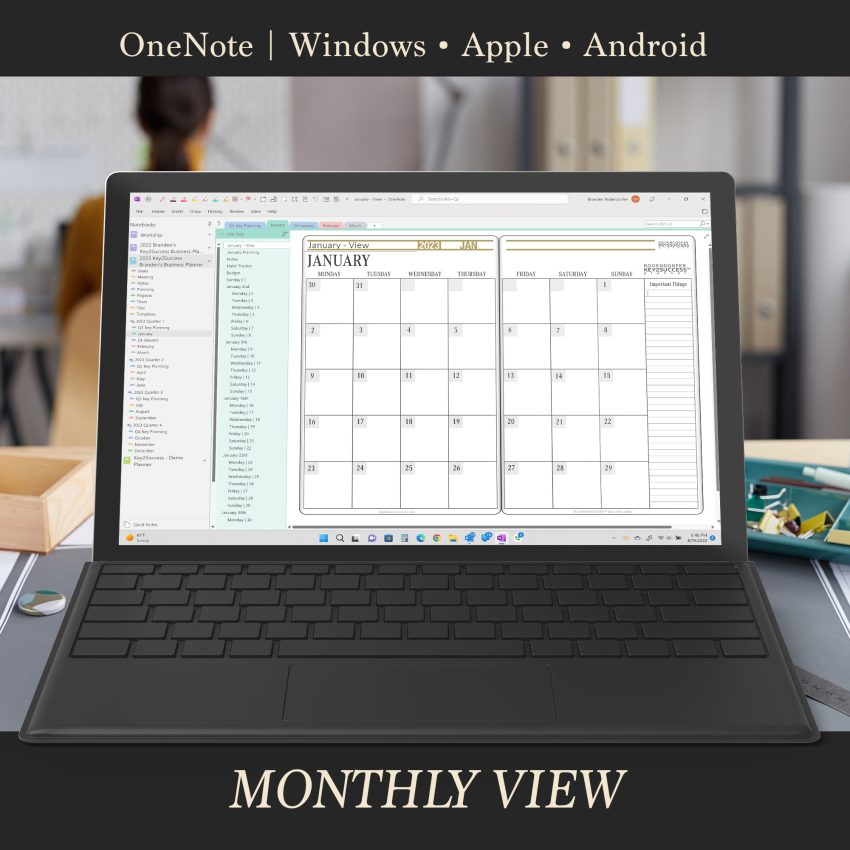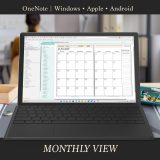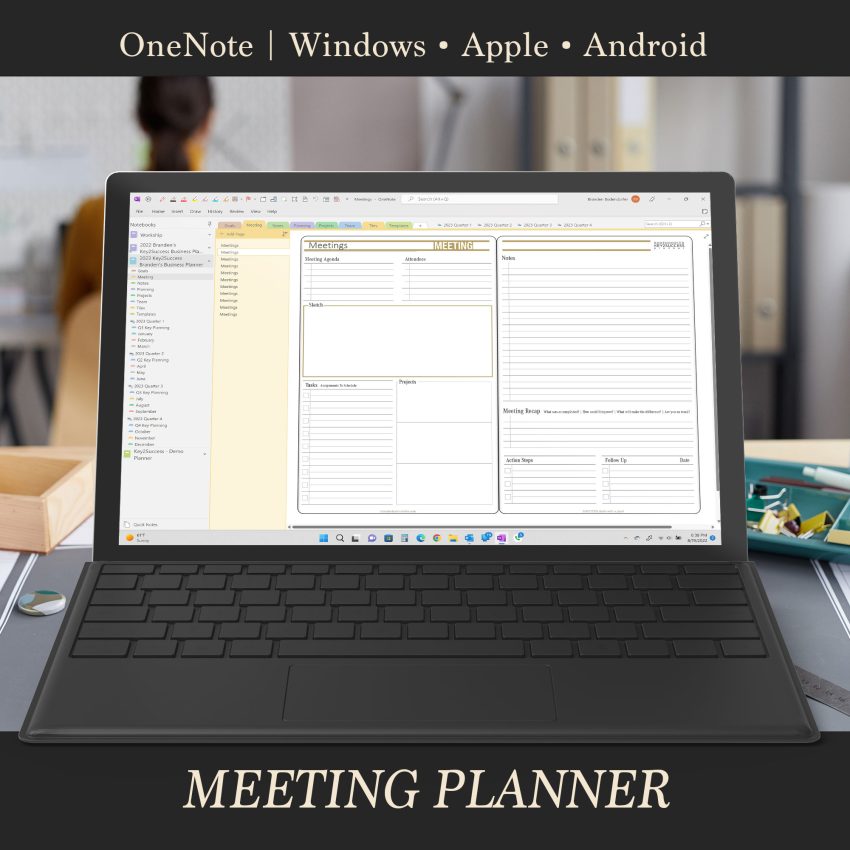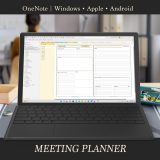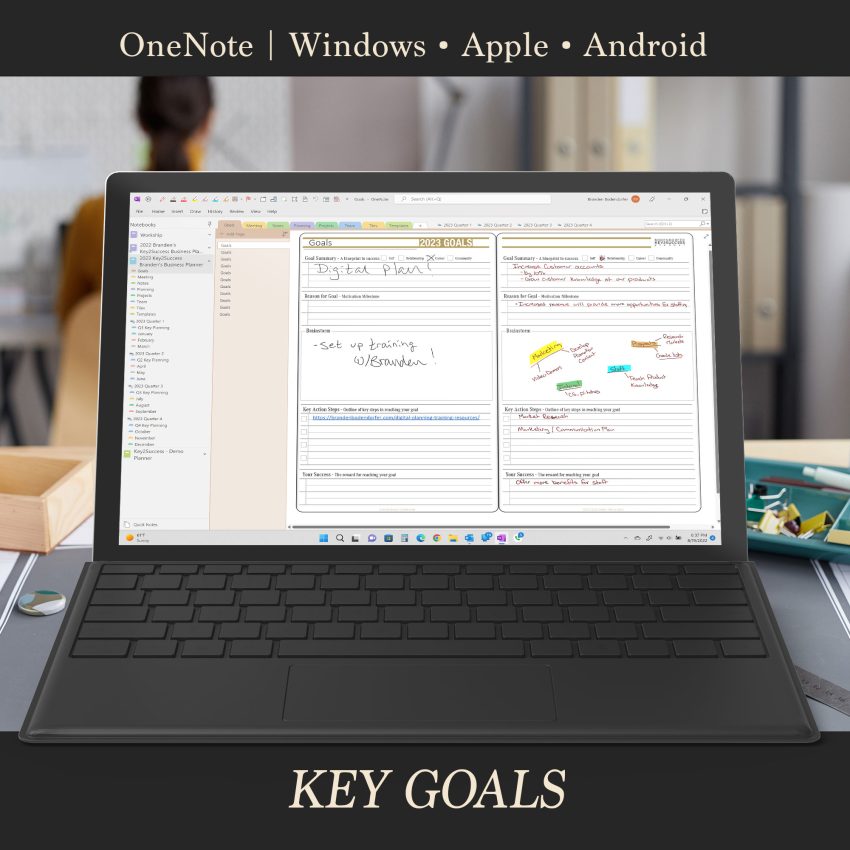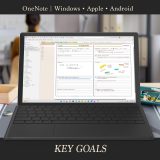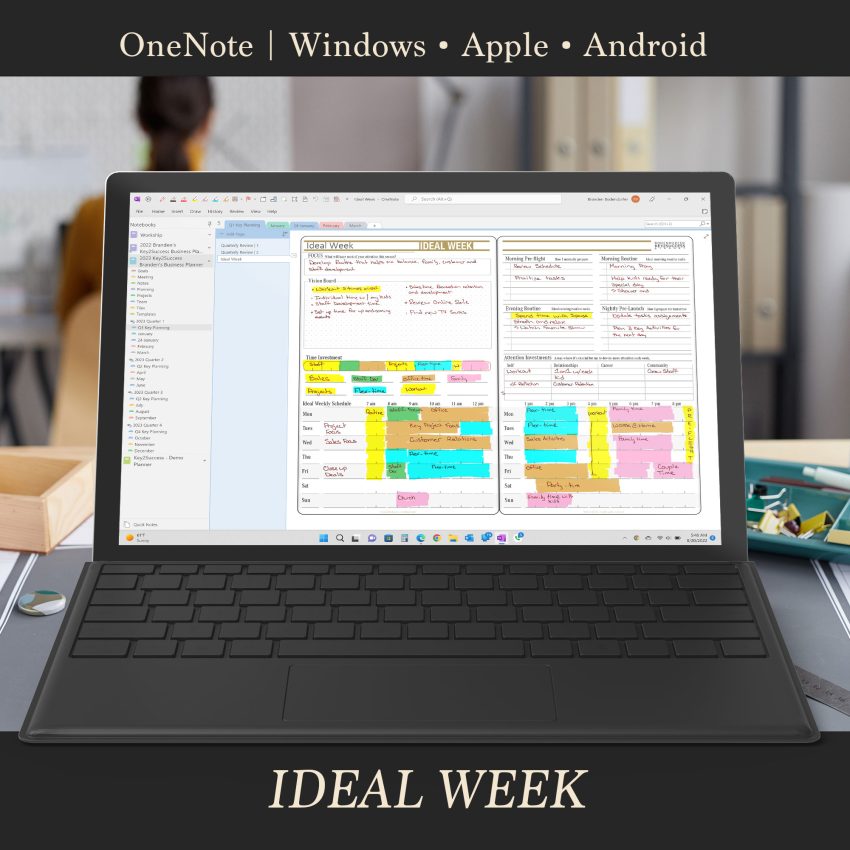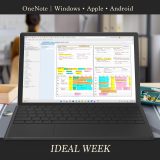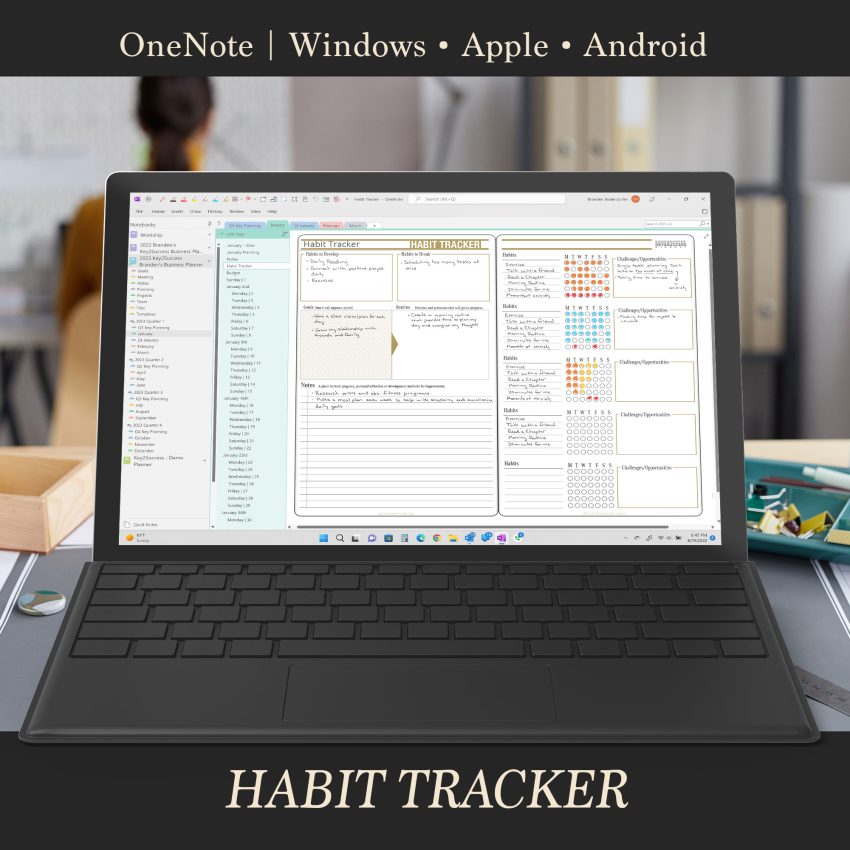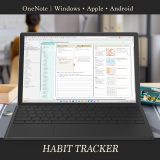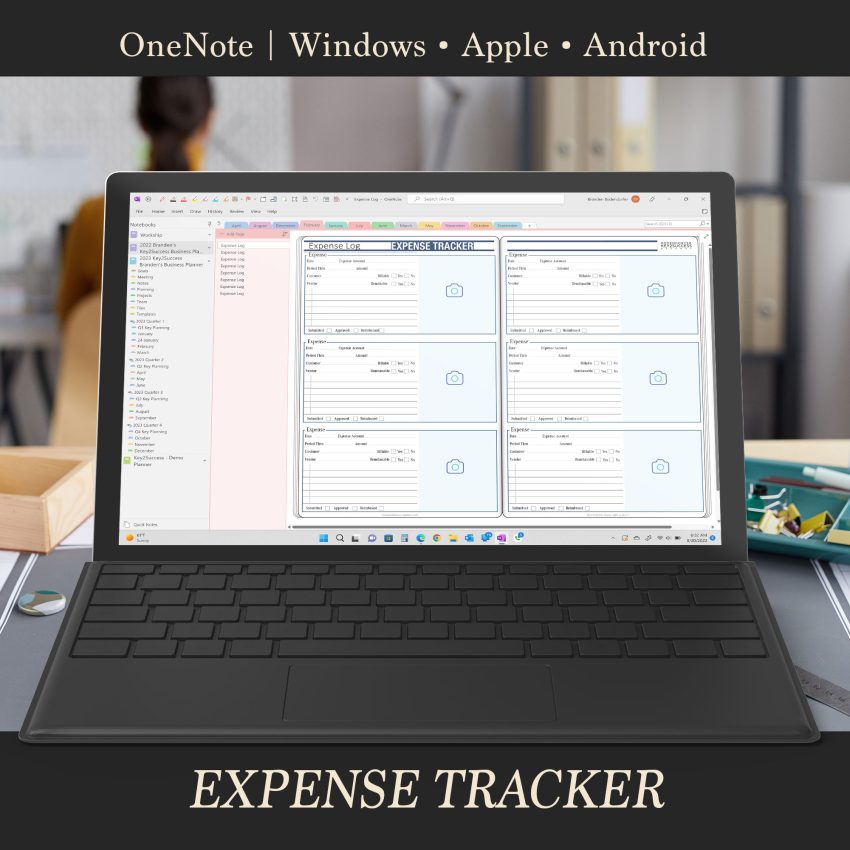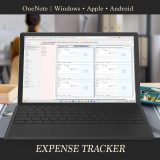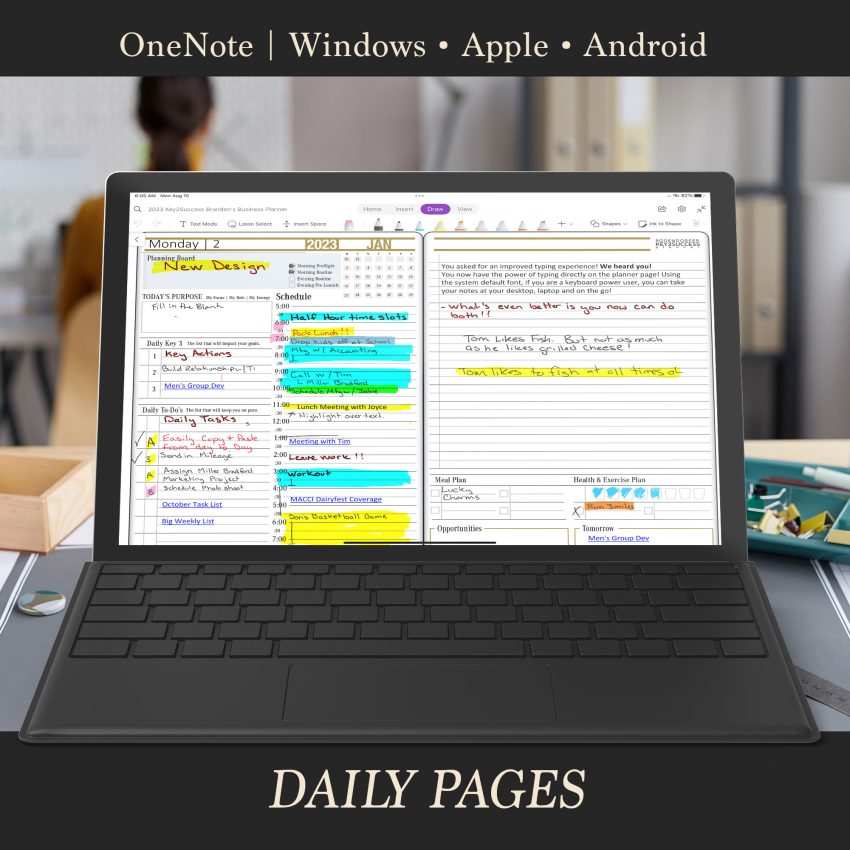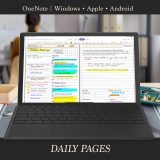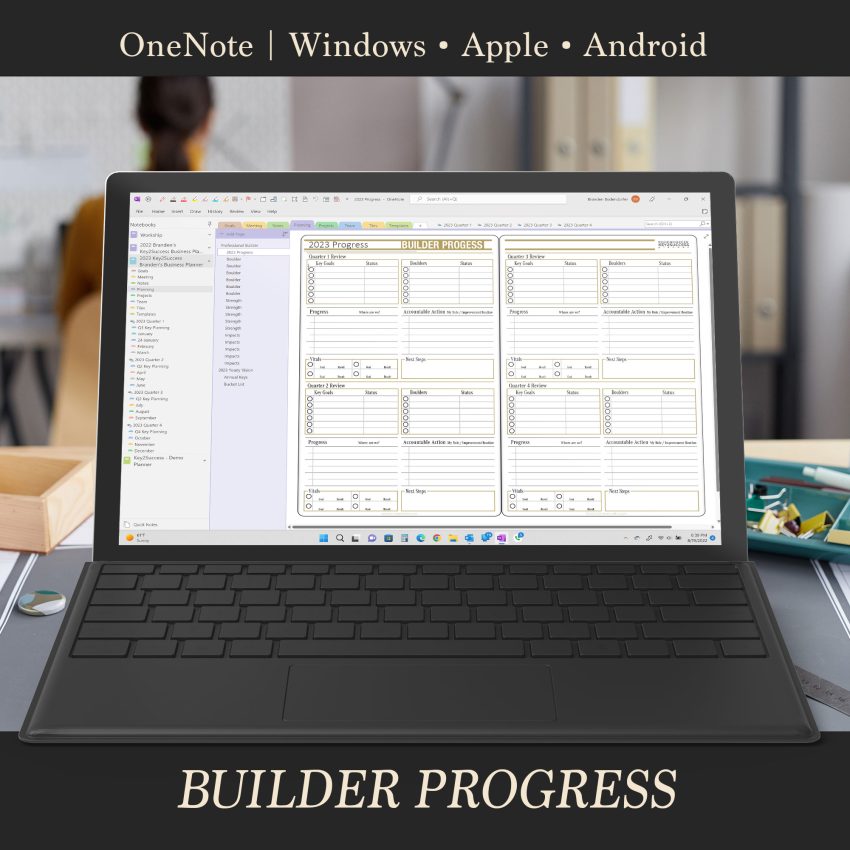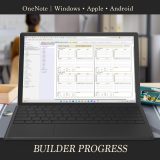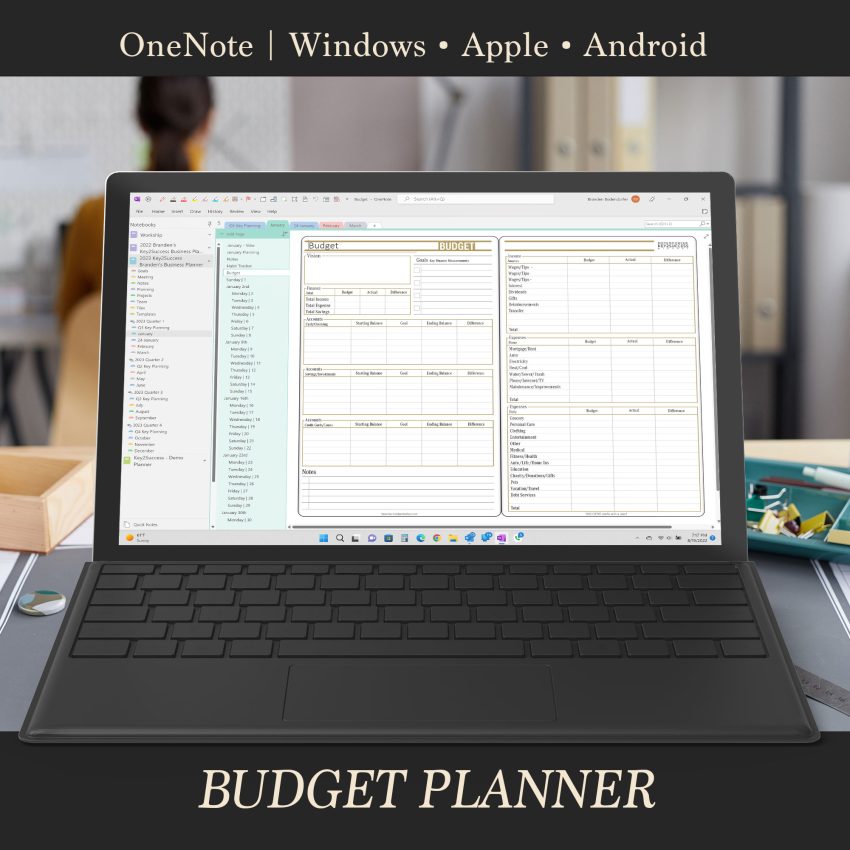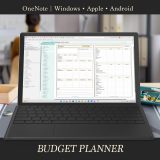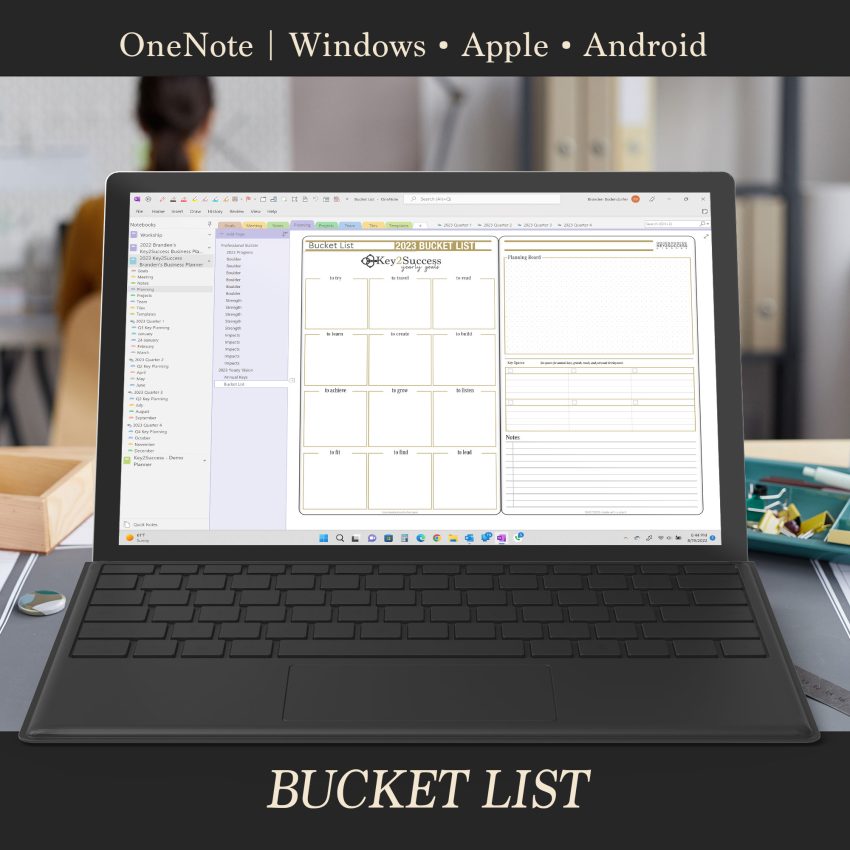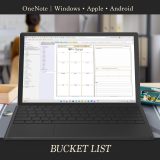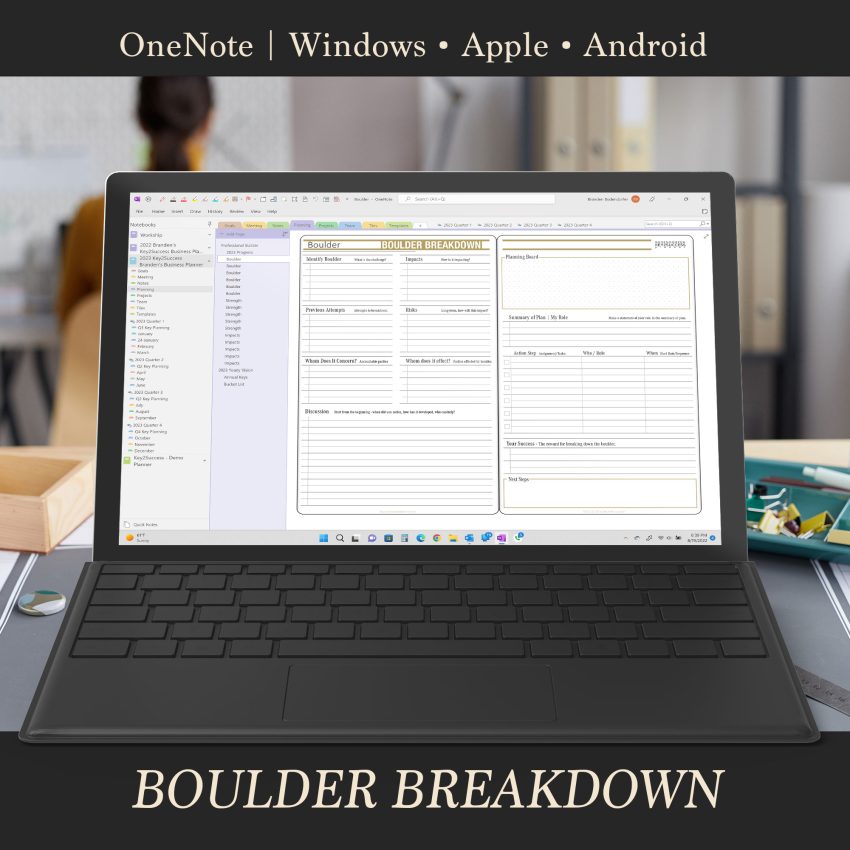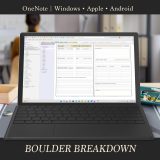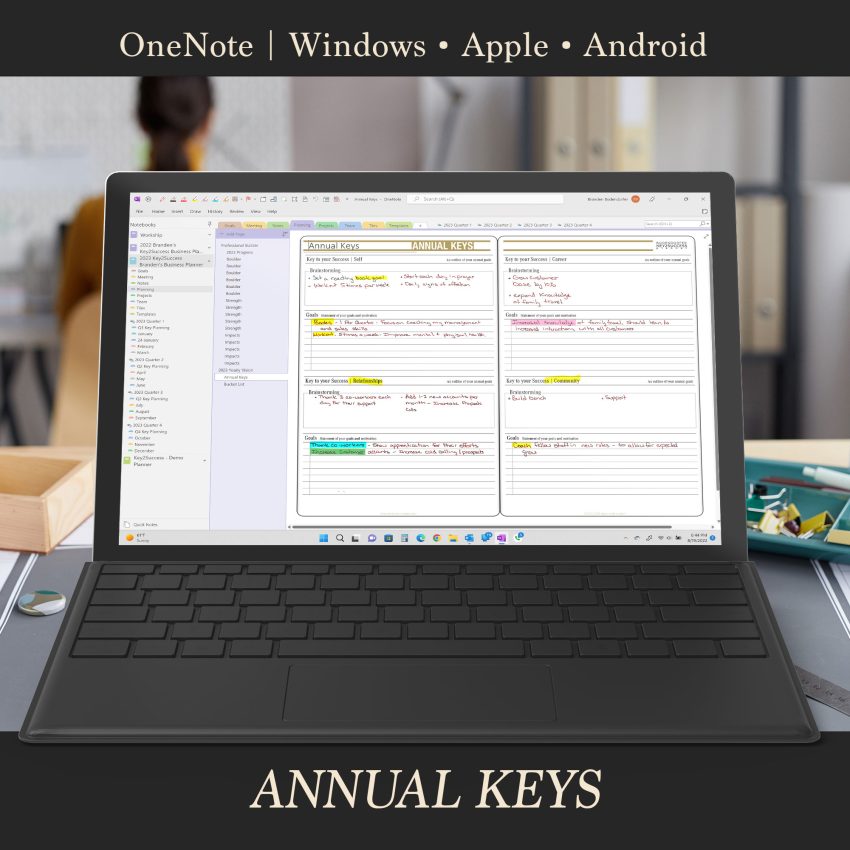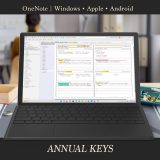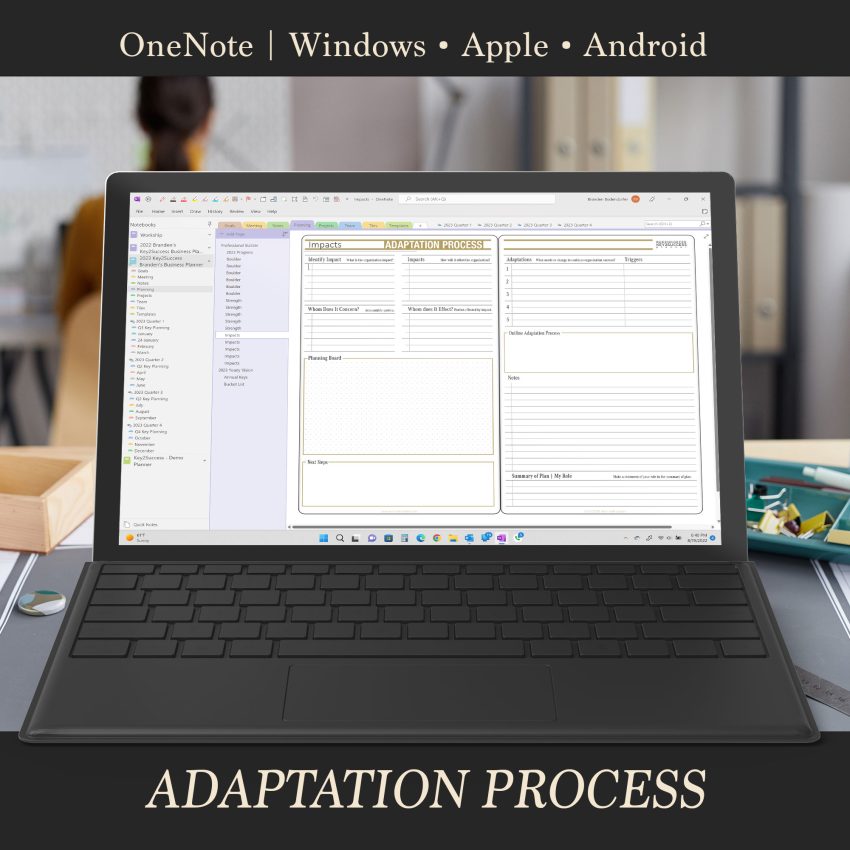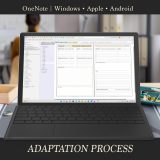 2025 OneNote Business Digital Planner
Available for Instant Download in Spring of 2024
Includes:
2025 – OneNote Business Planner
Monday and Sunday Week Start Dates
Product Development Tools (See Description)
Installation Instructions Included
(Click Here to View Instructions)
Description
2025 OneNote Digital Planner: Business Version
Introducing the KEY2SUCCESS™ Business Planner – Unleash the Power of Productivity in Your Professional World
Take your business planning to unprecedented heights with the KEY2SUCCESS™ Business Planner, meticulously designed to meet the demands of ambitious professionals and entrepreneurs. Elevate your strategic planning, financial management, and personal development with an array of features tailored exclusively for the business-minded individual. The 2025 OneNote Digital Planner is your key to unlocking unparalleled success in every facet of your professional journey.
Why Choose KEY2SUCCESS™ Planner?
Versatile Compatibility: The Key2Success Planner is designed for OneNote and is compatible with Windows, Android, and Apple devices. Seamlessly integrate your planning across all platforms for a cohesive and efficient experience.
Digital Efficiency: Embrace the digital revolution with our downloadable planner file. It's a dynamic planning system that enhances your productivity and efficiency.
Not a Subscription: Make a one-time purchase and enjoy the Key2Success Personal Digital Planner in 2025. There are no subscription fees. This planner is for one calendar year.
OneNote Integration & Hyperlinks Explained
This planner works seamlessly in OneNote. This product is NOT pre-hyperlinked. This product features the standard OneNote navigation. You may also opt for hyperlinked dates for a personalized planning experience. This optional add-on is a premium service designed for users who prefer the traditional OneNote navigation style. Find the pre-hyperlinked version here.
Note: You can still add your own hyperlinks in OneNote without this add-on. The hyperlinked version of the planner offers a unique way to navigate your planner. Learn more here.
Features of the Business Planner
Unlock a comprehensive set of features designed to amplify your business planning experience:
50% OFF Tiles: Seize the opportunity to enjoy exclusive discounts on selected tiles, optimizing your business planning experience.
Year-View: Gain a strategic overview of your entire year to facilitate long-term planning and goal-setting.
Vision Board: Transform your business aspirations into tangible goals with the interactive vision board feature.
Daily Pages: Enhance your daily productivity with intuitive daily pages designed to meet the dynamic demands of your business.
Weekly Review: Reflect on your achievements, identify growth opportunities, and set new goals with the weekly review section.
Quarterly Review: Evaluate your business progress, adjust strategies, and set new milestones with the quarterly review feature.
Notes/Journal: Document your thoughts, ideas, and reflections in the integrated notes/journal section for comprehensive record-keeping.
Ideal Week: Strategize and plan your ideal week for optimal business productivity and success.
Meeting Pages: Streamline your business meetings with dedicated meeting pages, ensuring efficient collaboration and documentation.
Project Pages: Effectively manage and track the progress of your business projects with specialized project pages.
Budget Planner: Stay on top of your financial goals with the integrated budget planner, promoting fiscal responsibility.
Habit Tracker: Cultivate positive business habits and monitor your progress with the habit tracker feature.
Bucket List: Curate and accomplish your business-related goals with the bucket list section.
Expense Tracker: Maintain control over your business expenses with the integrated expense tracker, promoting financial accountability.
Professional Builder: Develop and enhance your professional skills with the specialized professional builder section.
Progress Tracker: Monitor and celebrate your business milestones with the dedicated progress tracker feature.
Boulder Breakdown: Strategically analyze and overcome business challenges with the Boulder Breakdown section.
Strength Maximizer: Identify and capitalize on your business strengths with the Strength Maximizer feature.
Process Adaption Monitor: Stay agile and adaptable with the Process Adaption Monitor, ensuring your business processes remain effective.
ESSENTIAL TILES: Access vital tiles essential for your business success, providing a quick and convenient overview of critical information.
Installation Guide: Effortlessly set up your Business Planner with the detailed installation guide, ensuring a seamless integration into your OneNote application.
Upgrade to the KEY2SUCCESS™ Business Planner now and revolutionize the way you plan, strategize, and succeed in your business endeavors. Seize this exclusive offer and embark on a journey towards unparalleled business excellence!
Find the Key2Success OneNote shop page here to compare version and see an in-depth explanation of features.
What is the OneNote Application?
Microsoft OneNote is a digital note-taking app developed by Microsoft. It allows users to create and organize digital notebooks that can include text, images, audio, and other multimedia content. OneNote is designed to mimic the experience of writing in a traditional notebook, but it offers additional features and benefits associated with digital note-taking.
Key features of OneNote include:
Notebooks: Users can create multiple notebooks, each containing multiple sections and pages. This hierarchical organization makes it easy to structure and categorize notes.
Sections and Pages: Within each notebook, you can create different sections and pages to further organize your content.
Rich Content Support: OneNote supports various types of content, including text, images, audio recordings, sketches, and more. This makes it a versatile tool for capturing and organizing information.
Handwriting and Drawing: If you're using a device with touch capabilities, such as a tablet or a touchscreen laptop, you can write or draw directly on the screen.
Collaboration: OneNote is designed for collaboration. Users can share notebooks with others, and multiple people can work on the same notebook simultaneously. Edits and changes are synced in real-time.
Integration with Microsoft Office: OneNote integrates with other Microsoft Office applications like Word, Excel, and PowerPoint. Users can easily insert content from these applications into their OneNote notebooks.
Cloud Syncing: OneNote notebooks can be stored in the cloud using Microsoft's OneDrive service. This allows users to access their notes from different devices and ensures that changes are synchronized across all devices.
Tagging and Search: OneNote allows users to tag specific content, making it easy to categorize and find information later. The search functionality is powerful, allowing users to quickly locate specific notes or content within a notebook.
OneNote is available as a standalone application for Windows and macOS, and it is also included as part of the Microsoft Office suite. Additionally, there are mobile apps available for iOS and Android, making it easy to access and edit your notes on the go.