Fitness Goal Tracker Helps Motivate
A digital fitness goal tracker can help you achieve your fitness goals. By developing a plan and helping you maintain focus, a digital planner can be a useful tool to succeed. Using our Key2Success digital planner can help you identify goals, stay organized, explore your vision, and harness motivation.
When setting fitness goals, it's important that your goals be attainable and specific. A digital fitness goal tracker is a tool that can help outline your goals and make a plan to achieve them.
Let's say you wanted to run 1,000 miles in a year. What would you need to do TODAY to help make that happen? There are 365 days in a year. How many miles would you need to run each day? What about rest days and cross training? How will you stay motivated? What will be your reward if you achieve your fitness goal? A fitness goal tracker helps you outline all of this, and more!
As the name indicates, the Key2Success Planner is designed to help you succeed in all areas of your life. Start with the vision board, then progress through the quarterly keys and goal planning pages. These pages are designed to help keep you on track and prioritize each and every quarter.
Review pages help you determine where your energy needs to be invested. Throughout the course of each day, week, and month, utilize the Key2Success planning tools to determine What Matters Most.
Identify your Key 3: the objectives each and every day that keep you on task and maximize your investment. Understand the importance of self improvement and reflection in the face of obstacles as well as realize where opportunities may exist.
Consider using a daily digital planner that can help you harness your potential. The Key2Success Planner might be a good fit for your fitness needs.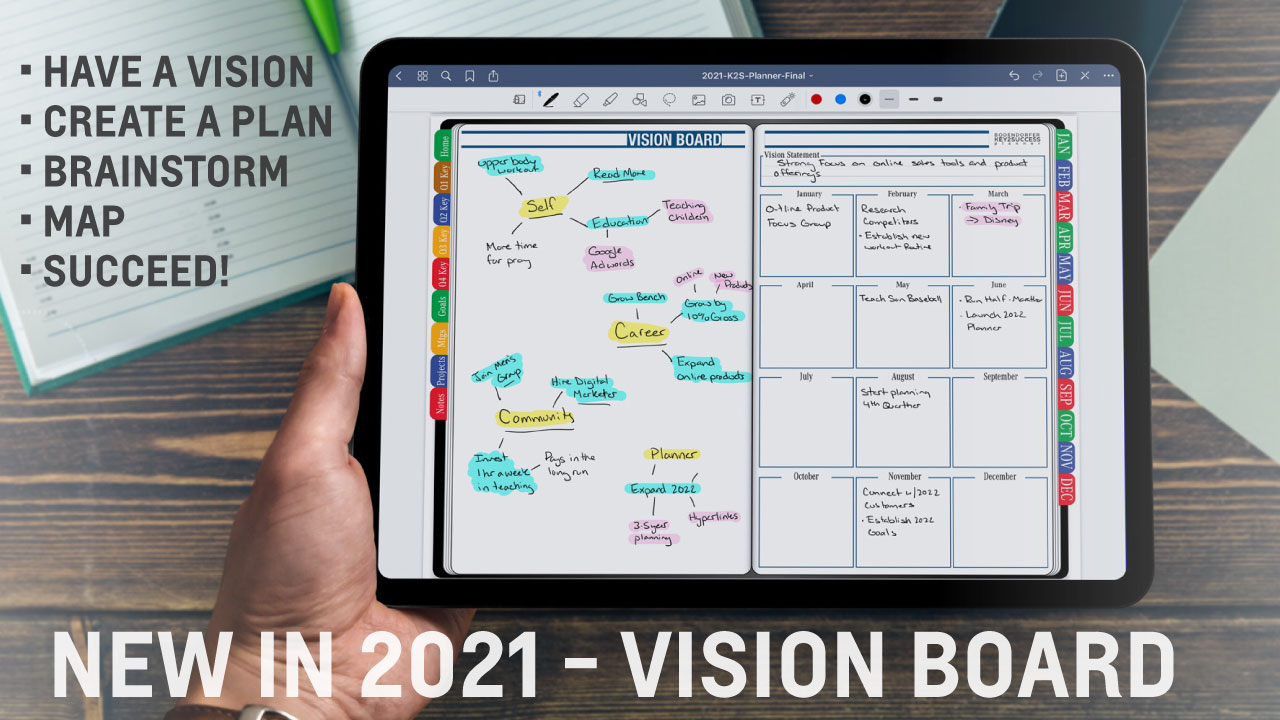 Browse planners that work with GoodNote, Noteshelf, Notability on your Apple and Android devices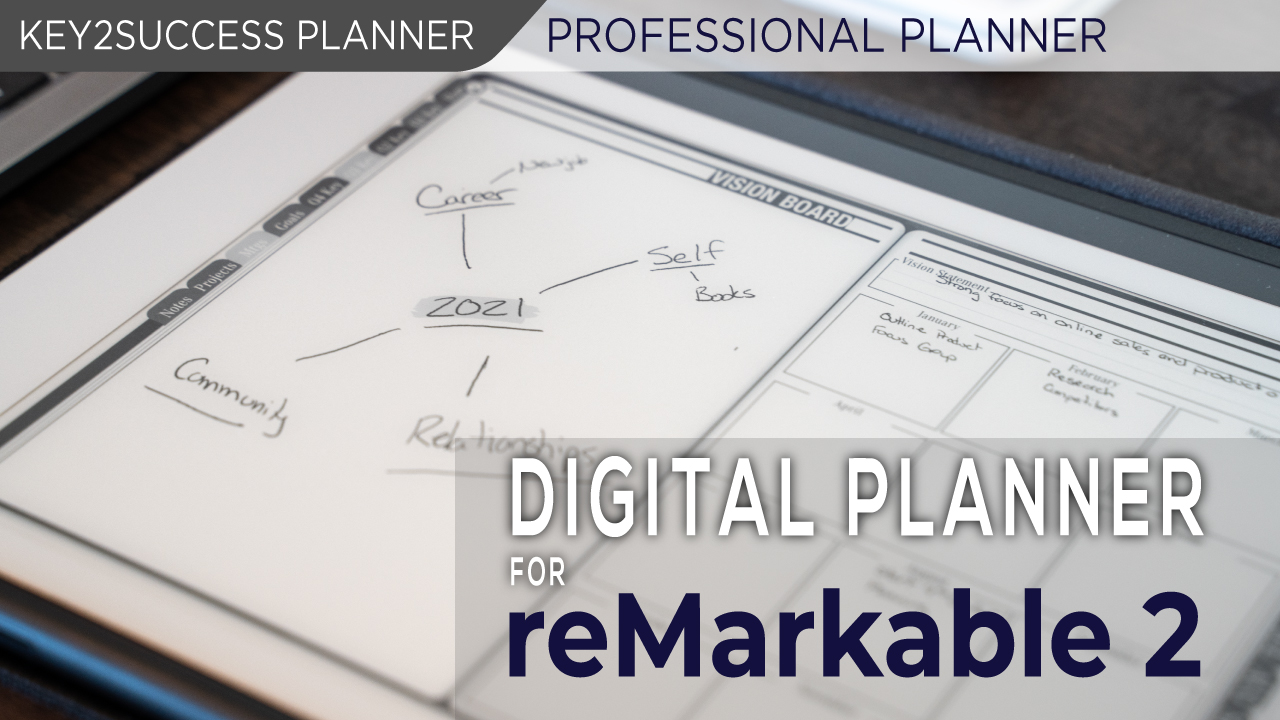 Browse planners that work on the reMarkable, SuperNote or Boxx ePaper devices.