How to Make The Most of Your Weekly Planning System
Life is busy, which is why the Weekly Digital Planning page is an important step in the Key2Success Planning System. There will never be a week in which you have no responsibilities, so prioritizing is important.
By outlining the action steps in your weekly plan, you can more easily visualize where you have open spaces – which will result in the most efficient week possible. It can be hard to block off the time needed to hit your Key 3 each day, but the Key2Success Planning System can help!

The Weekly Plan is designed to help you visualize where you have space in your upcoming week. We've completely reworked the Weekly Plan in our 2020 version of the Key2Success Planner to help you better achieve your goals.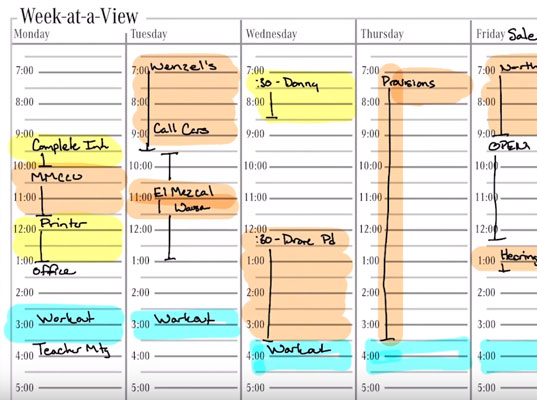 In the Weekly Plan, we provide you space to evaluate the previous week's accomplishments and outline unfinished business yet to tackle in the coming week. The Weekly Plan also helps you think about what stole your attention in the previous week and how you can improve in the coming week. There are also spaces for new opportunities and connections, as well as a planning board. Figure out what matters most in each week, and decide where you will invest your attention in each of the 4 Key Areas (self, relationship, career, and community).
Each week, your weekly commitments may change based on the priority of scheduled work in front of you. Using the Weekly Planning page in the Key2Success Digital Planner you are able to use block scheduling to determine where you have opportunities for advancing your goal achievement.
Digital Planning allows you to easily move your scheduling by working with the week at-a-view page prior to planning each day in your week. Every page in the Key2Success Planner is centered around you achieving your goals. The Weekly Plan is a huge part of that – check out the video to see how Branden uses his Weekly Plan to accomplish his Key 3, and more.