4 Key Steps to Starting a New Business
Every person that has an entrepreneurial spirit is faced with many challenges when starting a new business. Having a plan and keeping focus is important to success when growing your business. Using a digital planner can help you stay organized, meet deadlines, and explore your vision.
From finding an office space to recruiting talent, knowing your vision is important. Entrepreneurs have found success in using a digital planner to help them develop vision, achieve goals, and stay motivated.

Start with a Vision Board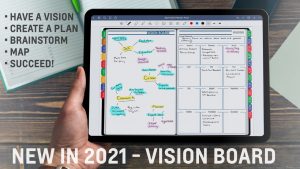 A vision board is a space where you can organize your thoughts, whether they are goals, answers to problems, marketing, or growth plans. A vision board should be a collection of all of your thoughts and ideas. This space should be the place you continue to revisit as you establish your steps.
We suggest that you plot out the next 12 months and place milestones throughout the year to help you measure your progress.
Establish Goals
Most entrepreneurs fail because they establish unrealistic goals for themselves. Our program teaches you to pull goals from your vision board that you can accomplish in the next 12 weeks. Want to grow sales by 10% this year? Start by making a goal to increase accounts by x amount in the next 12 weeks. Don't focus on the one-year plan, but focus on the goal you can reach in the next few weeks that will impact your year.
Having short term goals that you can reach will keep you and your team motivated and help show progress towards your long term goals that you can share with your partners.
Know Your Ideal Week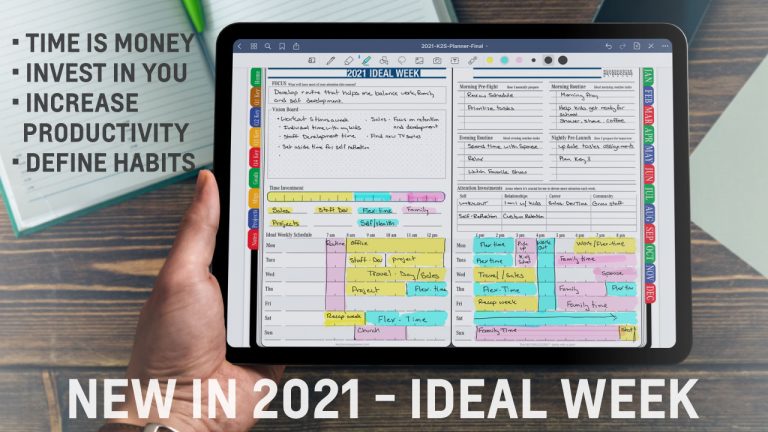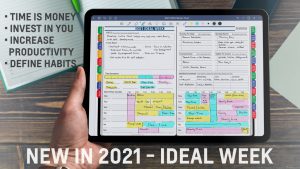 As an entrepreneur you have an internal surge about yourself to take ownership and get moving. Establishing an ideal week that outlines time for developing your business, focusing on your customers, maintaining sound mental health and fitness – all while providing you the time to be with those that support you – is the sole key to your success.
The Key2Success Planner teaches you to develop routines each week that help you achieve the goals you have in mind for yourself. Through developing your ideal week you will visual see your growth potential each and every season of your business.
Review your Progress
As a professional you know the importance for creating measurables and reviewing results. A strong entrepreneur will take the time to be on their box. A quarterly review of your goals, milestones and challenges will help you align yourself with your vision for the next quarter.
We recommend that you make a 12-week plan each quarter to accomplish your objectives, followed by one week to review and plan for the next period.
Finding yourself a good planner will help not only guide you through your business venture, but it will aid in your investment of your time.
The Key2Success planner was built for the business professional and features all the tools needed to accomplish these steps and so much more. Also included is planning pages for weekly and daily management. Being able to identify your daily key action steps (Key 3) is the secret ingredient to your success.
Key 3: the objectives each and every day that keep you on task and maximize your investment. Understand the importance of self improvement and reflection in the face of obstacles as well as realize where opportunities may exist.
Consider using a daily digital planner that can help you harness your potential. The Key2Success Planner might be a good fit for your needs. As the name indicates, the Key2Success Planner is designed to help entrepreneurs and other professionals succeed.