Digital Bible Reading and Prayer Journal
Is it your New Year's Resolution to spend more time reading The Bible this year? Are you in search of a digital planner to help you achieve your goal to read the entire Bible in one year? This digital planner is designed for you!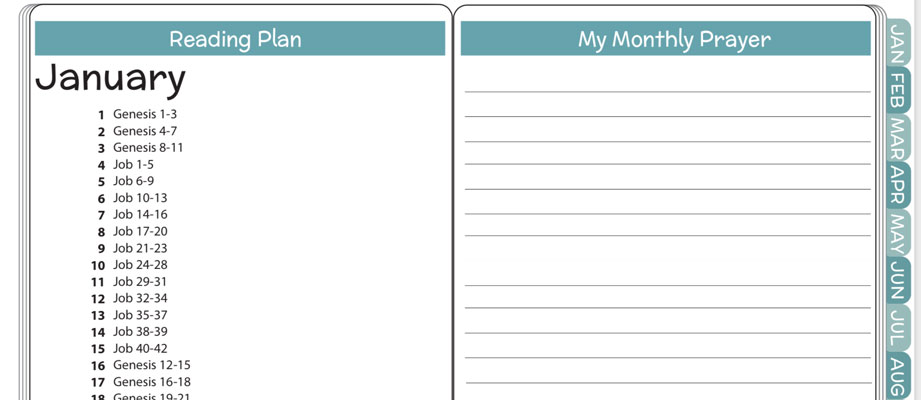 Someone on our team designed this planner for personal use, but thought that others might also enjoy it. You can start at any point during the year. This digital planner is fully linked, meaning you can start on any day that you want to- simply by clicking the tabs and days in the planner.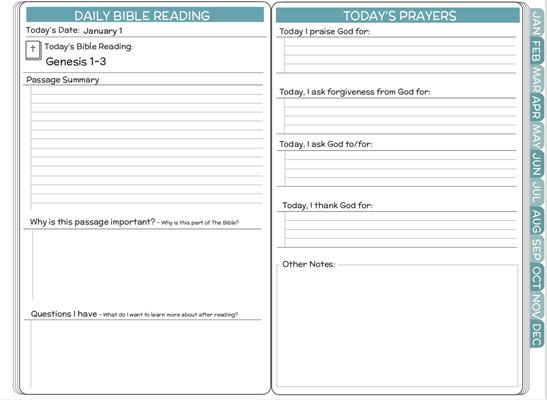 Each month starts with an overview of the reading plan for the month. Click on the day and go straight to that page, if you'd like to. Each day has a page for reading reflections and prayer requests.
If you follow the daily readings, you will have read the entire Bible at the end of one year. The passages are outlined roughly chronologically (based on when they were written).
Use this digital planner every day as a devotional and as a way to get closer to God through His Word!
This is a digital download. Bible text is not included (as the Bible is copyrighted – you will need your own Bible to read the passages).
Find it here.